Nature's Bounty Glucosamine Chondroitin MSM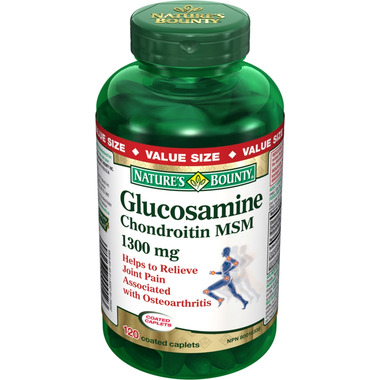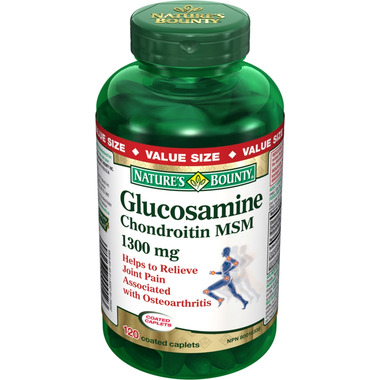 Nature's Bounty Glucosamine Chondroitin MSM
Nature's Bounty ​premium 1300mg formulation provides three of the most effective ingredients for joint health. This formula helps to relieve joint pain associated with osteoarthritis and helps to protect against the deterioration of cartilage.

Adult Dosage (Oral): Adults 19 years and over: Take 1 caplet 3 times daily with a meal. Use for a minimum of 1 month to see beneficial effects.

Medicinal Ingredients (Each Caplet Contains): Glucosamine sulfate (Glucosamine sulfate KCI from shellfish exoskeleton) 500 mg; Chondroitin Sulfate (Chondroitin sulfate sodium from bovine, porcine and avain cartilage) 400 mg; Methylsulfonylmethane (MSM) 400 mg

Non-Medical Ingredients:Microcrystalline Cellulose, Croscarmellose Sodium, Hypromellose, Titanium Doixide, Magnesium Stearate, Silicon Dioxide, Triacetin, Maltodextrin, Polysorbate 80, Purified Water.