Nature's Miracle Dander Remover & Body Deodorizer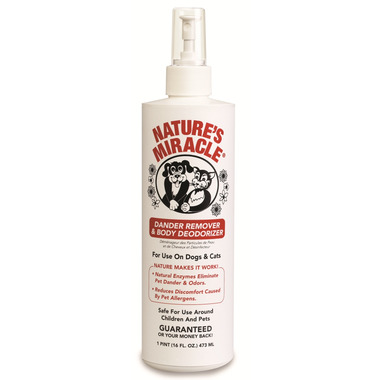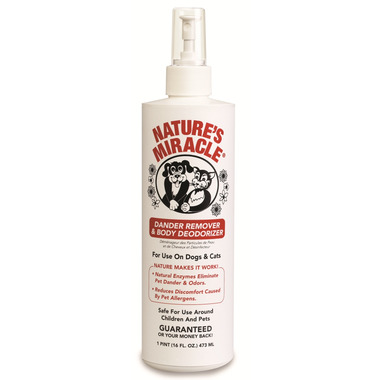 Nature's Miracle Dander Remover & Body Deodorizer
Nature's Miracle Dander Remover & Body Deodorizer helps relieve allergies caused by dog and cat dander.
Works well with older dogs prone to dander problems. Long-lasting citrus scent to make your pet's coat smell great all day long

Features: Directions
Spray onto a cloth or paper towel and wipe onto pet, rubbing back and forth.
Or, spray directly onto pet's coat and rub back and forth with cloth or paper towel.
To Eliminate Odours
Lightly spray pet's coat, being careful not to get into eyes, nose, mouth or ears.
Avoid spraying on face.
Let dry.
Mixing 50/50 with rinse water allows pet to be odour free longer.
Can also be used as a detangler.