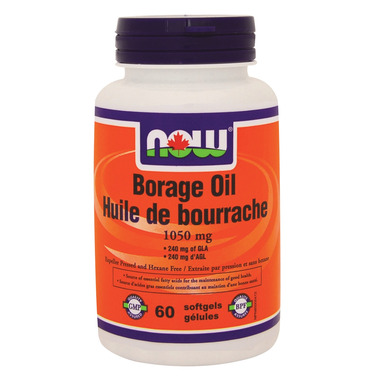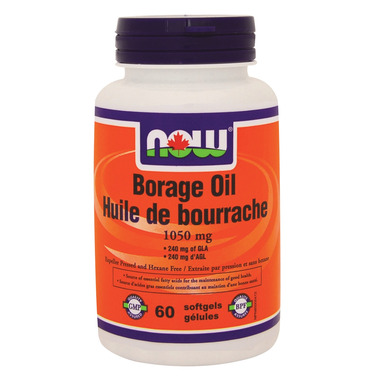 Borage Oil is a nutritional oil rich in polyunsaturated fats. Linoleic Acid and Gamma Linolenic Acid (GLA) are enhanced essential fatty acids. Although the body can manufacture GLA from dietary linoleic acid, it can be more efficiently utilized for body functions when supplied directly by dietary sources. Borage Oil is a more concentrated source of GLA than Evening Primrose Oil (EPO). One Borage Oil softgel is equivalent to about 5 standard EPO softgels in GLA content.
Ingredients:
Highest GLA Concentration
1000 mg
Expeller Pressed, Hexane-Free
Rich in Omega-6 Fatty Acids
240 mg of GLA
A Dietary Supplement

Other Ingredients: Softgel Capsule (gelatin, glycerin, water).

Contains no: sugar, salt, starch, yeast, wheat, gluten, corn, soy, milk, egg, shellfish or preservatives.