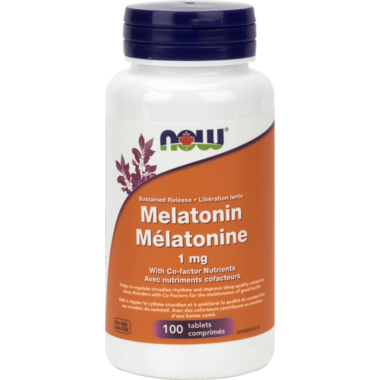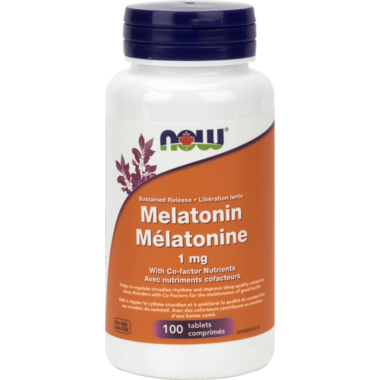 For those seeking a gentle solution to disturbances when trying to get a full night's sleep, Melatonin offers a natural alternative to shelf bought pharmaceuticals. Melatonin is a neuro-hormone (amino acid) naturally produced in the pineal gland in the brain and present in high amounts in the gastrointestinal tract. It is involved in many of the body, brain and glandular biological functions including regulation of normal sleep/wake cycles. This sustained-release Melatonin product will release the dosage over a two hour period. Added co-factors Vitamin B-6, Magnesium, and Niacinamide help support melatonin's production and effectiveness.
Features:
Helps Regulate Sleep Cycle
Two Stage Release
With Co-Factor Nutrients
Vegetarian Formula
Medicinal Ingredients:
Niacin (as Niacinamide) ... 100 mg

Vitamin B-6 (as Pyridoxine HCl) ... 5 mg

Magnesium (from Magnesium Citrate) ... 40 mg

Melatonin ... 1 mg

Other Ingredients: Dicalcium Phosphate, Cellulose, Magnesium Stearate (vegetable source) and Stearic Acid (vegetable source).

Contains no: sugar, salt, starch, yeast, wheat, gluten, corn, soy, milk, egg, shellfish or preservatives. Vegetarian/Vegan Product.