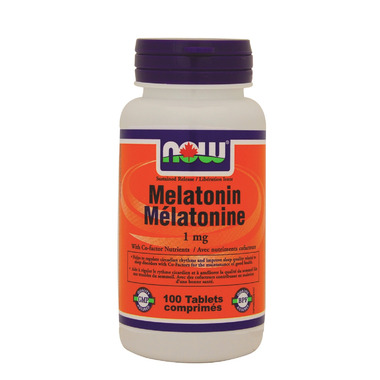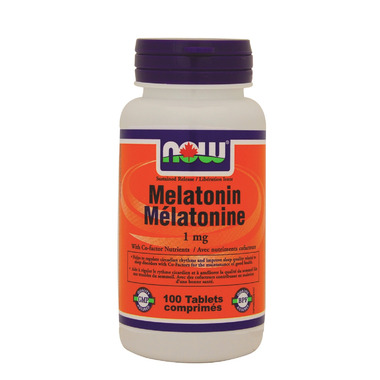 Melatonin is a hormone produced by the pineal gland of mammals. Research indicates that it may be associated with the regulation of sleep/wake cycles. Melatonin is a potent antioxidant that defends against free radicals and helps to support glutathione activity in the neural tissue.
Features:
Helps Regulate Sleep Cycle
Two Stage Release
With Co-Factor Nutrients
Vegetarian Formula
Medicinal Ingredients:
Niacin (as Niacinamide) ... 100 mg

Vitamin B-6 (as Pyridoxine HCl) ... 5 mg

Magnesium (from Magnesium Citrate) ... 40 mg

Melatonin ... 1 mg

Other Ingredients: Dicalcium Phosphate, Cellulose, Magnesium Stearate (vegetable source) and Stearic Acid (vegetable source).

Contains no: sugar, salt, starch, yeast, wheat, gluten, corn, soy, milk, egg, shellfish or preservatives. Vegetarian/Vegan Product.



Lorrine:
more than a year ago
Great product. I often use the 3mg tablets to help myself and my son get to sleep at night. I bought these to try,and the lower dose works great with him! (I prefer 3 mg for myself). These are the largest melatonin tablets I have ever seen, however, so if you have a child that is not good at swallowing, these may not work for you.
Alison:
more than a year ago
Not only did this product not help me get to sleep, I was semi-conscious half the night, very tired but never slept really deeply. The following morning I felt wrecked. Unfortunately too late, I've been told that the timed release product is not a good thing for just helping you get to sleep, & is more likely to create a hung-over feeling. It's supposedly more useful for a major adjustment of your circadian rhythm. I might try cutting one in half or quarters to get around the timed-release effect but at this point, I have a bottle of 99 pills that I probably won't use up. Disappointed.
Page
1