Obus Forme Soft Gel Hot & Cold Compress
Model: CO-HOT-12
Size: Regular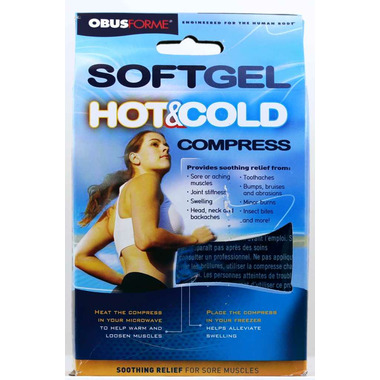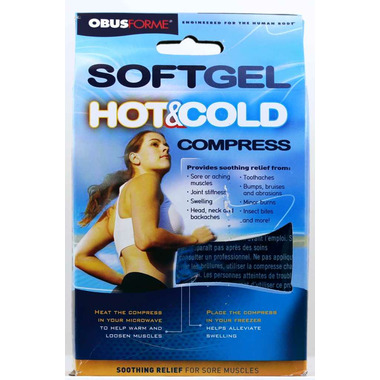 Obus Forme Soft Gel Hot & Cold Compress
Model: CO-HOT-12
Size: Regular
Provides soothing relief from:
Sore or aching muscles
Joint stiffness
Swelling
Head, neck and backaches
Toothaches
Bumps, bruises and abrasions
Minor burns
Insect bites
Convenient and easy to use:
Heat the compress in your microwave for hot pain relief to help warm and loosen joints
Place the compress in your freezer for cold pain relief to alleviate pain and swelling
Size Regular:
10 x 5.25 x 0.50 inches when laid flat
Please allow up to 5 days processing time for this item.

Josh:
more than a year ago
Perfect size for your forehead to soothe that headache. They're soft, comfortable and mold to your body for the right fit. They keep their cool temperature for30-40 minutes or so before you need to switch it out with another one fresh from the freezer. I'd recommend 2-3 to keep a good rotation going. I have never warmed them up so I can't comment on that.
Page
1