Organic Traditions Apple Peel Powder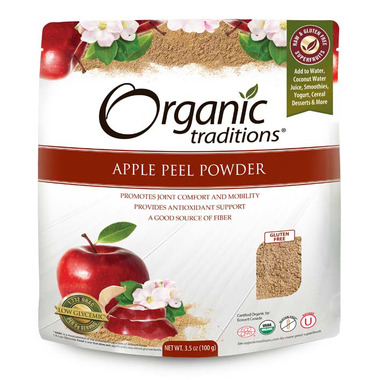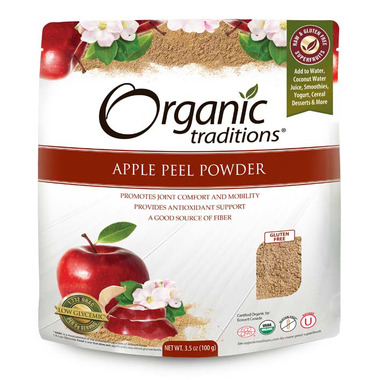 Organic Traditions Apple Peel Powder
An apple a day keeps the doctor away, right? Organic Traditions' Apple Peel Powder is made from the dried peels of apples, which have been shown to have up to 6 times the antioxidants compared to the interior apple flesh. Apple peel powder is a great source of vitamin C, fiber and ever-important antioxidants. As a powder, it can be easily added to a variety of liquids and foods for delightful apple flavor and a boost of nutrients. The bag is resealable, so this powder will stay fresh long after the package is first opened.
Organic Traditions Apple Peel Powder is a concentrated powder made from Certified Organic dried apple peels. The peels have been shown to contain up to 6 times more antioxidants compared to the interior apple flesh. With an ORAC value of 1,732 per 1 rounded tbsp.
Benefits:
High in ORAC/Phytonutrient
Rich
Antioxidants
Fiber
Directions:
Take 1 tsp. serving 3 times a day or 1 rounded tbsp. (6 gram serving) once a day for optimal benefits.

Ingredients:
Certified Organic Apple Peel Powder.
Caution:
Produced in a facility that packages tree nuts.