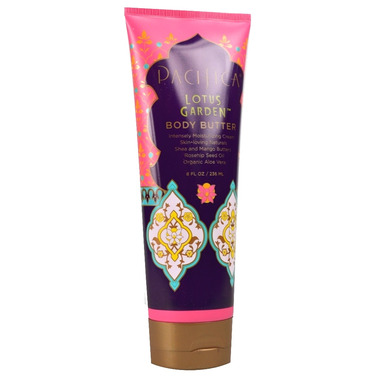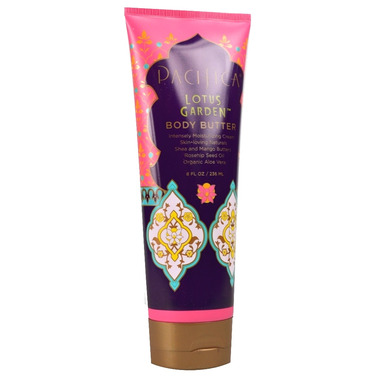 A meditative and intoxicating blend of sparkling yuzu, lotus blossom, jasmine, olibanum and bright, radiant green notes.

Smell incredible with nourishing and anti-oxidant rich ingredients. Pacifica body butter helps fight signs of aging while adding deep moisture and protection. Made with nature's best moisturizers - shea butter, almond oil and safflower oil - Pacifica's paraben-free Body Butter is a skin must-have. Easy to take with you anywhere!


Kim:
more than a year ago
I love the Lotus Garden fragrance. I was a bit disappointed with the body lotion because the fragrance is very subtle. For the price, I was expecting a luxurious perfumed lotion. Although it is clearly a good quality product, the fragrance is almost absent and that is why I was spending the extra money for this product. If you do not like heavily scented products, give this a try, you won't be disappointed. If you are like me and love the Lotus Garden fragrance, stick to the perfume and skip this lotion.
1