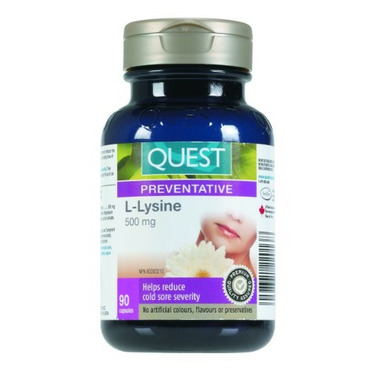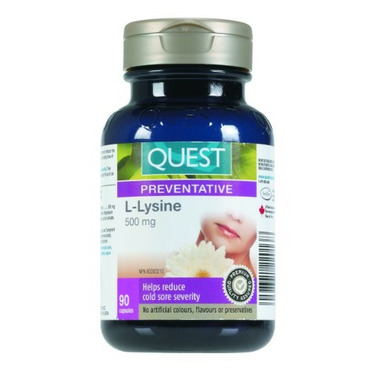 - We're sorry, this product is no longer available!
- Shop for other products in: Amino Acids

Quest l-Lysine is a superior amino acid supplement. Lysine is an essential amino acid; that is, the body cannot manufacture it and it must be obtained from the diet or supplements. Lysine is particularly helpful for the prevention and treatment of herpes outbreaks. In addition, it helps to prevent osteoporosis by enhancing the absorption of calcium.

Each capsule of Quest l-Lysine contains 500 mg of lycine HCl (l-lysine HCl). This product contains no artificial preservatives, colours, flavours, or added sugar, starch, milk products, yeast, gluten, or salt.
Dosage: 500 mg