Rub A535 Extra Strength Heat Cream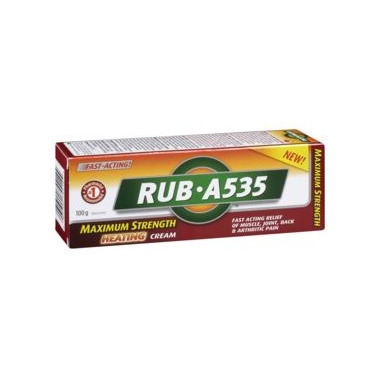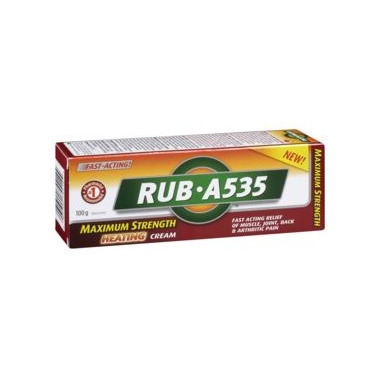 Rub A535 Extra Strength Heat Cream
Try Rub A535 Extra Strength Heat Cream for soothing, fast acting relief of everyday aches and pains.

This vanishing formula rubs right in to deliver warm, penetrating relief of stiff and sore muscles, backaches, strains, and arthritic pain.

It's greaseless, so it won't leave any stains, and is available in your choice of tubes.