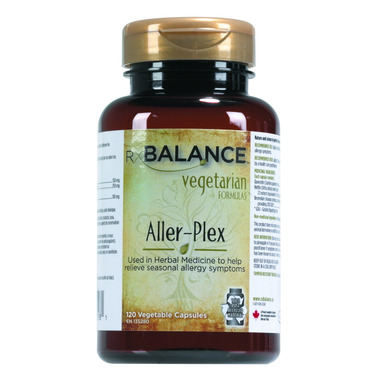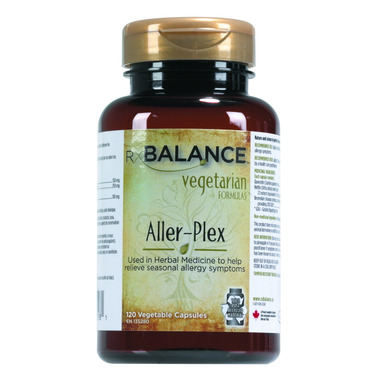 Aller-Plex is a highly effective formula for relieving seasonal allergy symptoms such as allergic rhinitis and sinusitis.

This vegetarian-friendly formula contains three carefully chosen ingredients that reduce allergic reactions, diminish inflammation, and encourage repair of damaged tissue.

The combination of quercetin, nettle, and bromelain provides safe relief without the side effects of prescription drugs. Quercetin has strong anti-inflammatory properties and inhibits the release of histamines. Nettle has anti-inflammatory as well as antibacterial and antiviral properties. Bromelain helps reduce congestion and inflammation, suppress coughing, and improve breathing.

Aller-Plex is the ideal natural remedy for relieving symptoms and helping to heal the respiratory tract.

Ingredients: Per Capsule:
Quercetin (Sophora japonica) bud - 350 mg
Nettle (Urtica dioica) 250 mg
Bromelain (Ananas comosus, pineapple fruit) 100 mg
Gelatin Digesting Units
Non-medicinal ingredients:
Hypromellose, silicon dioxide, stearic acid.

This product does not contain dairy, egg, gluten, shellfish, soy, sulfites, animal derivatives or artificial colours, flavours or preservatives.