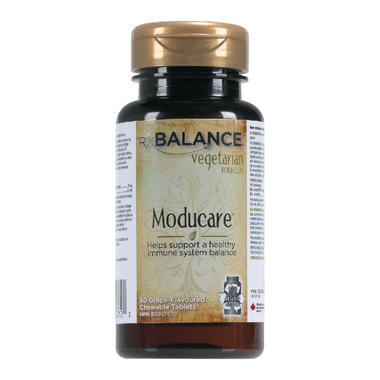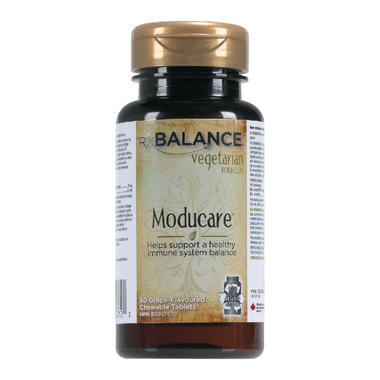 - We're sorry, this product is no longer available!
- Shop for other products in: Immune Support

Moducare for children is a safe and effective product that supports the immune system.

This tasty vegetarian-friendly, grape-flavoured chewable supplement contains a combination of plant sterols and sterolins that has been clinically proven to modulate immune function.

The immune system can be weakened by overuse of antibiotics and by stress, resulting in recurring infections. When the immune system is weak, it also tends to overreact to certain foods and environmental substances, resulting in food allergies, environmental sensitivities, and seasonal allergies.

Moducare is particularly useful with children who have a variety of immune reactions due to an overreacting and weakened immune system.