Salinex Children's Nasal Spray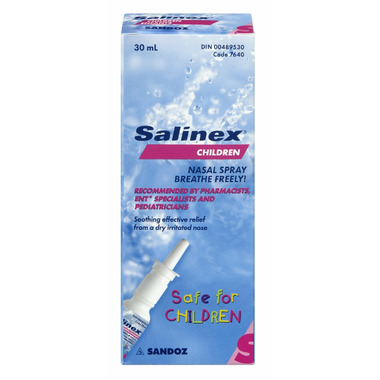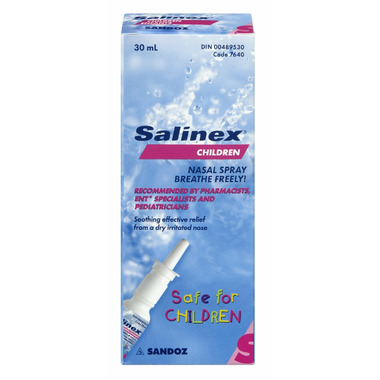 Salinex Children's Nasal Spray
This product is used to treat dryness inside the nose (nasal passages). It helps add moisture inside the nose to dissolve and soften thick or crusty mucus. In babies and young children with stuffy noses who cannot blow their noses, using this product helps to make the mucus easier to remove with a nasal bulb syringe. This helps relieve stuffiness and makes breathing easier.


Amy:
more than a year ago
Salinex is my son's favourite saline nose spray, and the only one (and we've tried all of them) that he will use without being told to do so. He has had such a tough time that he even developed nasal polyps, and by using Salinex twice a day he was able to get rid of them. Something that the NeilMed products were unable to do for him. I just hope they never stop making it!
Page
1