SD's Tea Original Flavour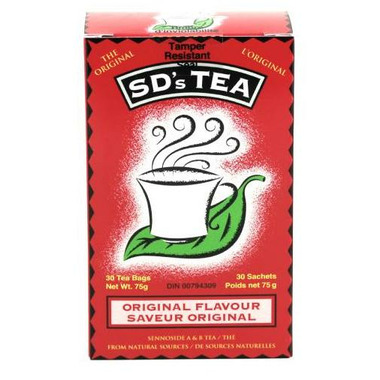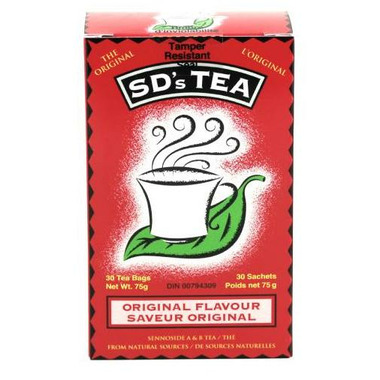 SD's Tea Original Flavour
SD's Tea is a blend of fruit, spices and herbal ingredients formulated to aid weight loss by stimulating regular bowel movements. A traditional Chinese formula this unique tea blend relies upon the stimulating effects of Senna leaf. For over a quarter century in Canada SD's Tea has been a safe and trusted ally to help people with occasional bouts of constipation.

Directions: Pour one cup (250ml) to two cups of boiling water over one tea bag in a container and cover. Let steep for 2 minutes or longer if stronger infusion is desired. Press tea bag lightly and remove. Drink one cup after dinner.
Active Ingredient: Sennoside A&B (from natural source) 10.5 mg per tea bag when steeped according to directions
Non-medicinal Ingredients: Blend of oriental herbs: orange peel, licorice root, wymote, ginseng, papaya, honeysuckle, chrysantemum, spices, natural flavours.

Valerie:
a few months ago
My husband and I are in our senior years and we use the original tea.It tastes great!! Very tasty and flavorful. Nice flavor all by itself. We do not like the flavors of the others except the cranberry one I love too,but my husband doesn't. This tea works every time over night.
Elaine:
a few months ago
I suffer from chronic constipation since childhood and panicked when my local health food store closed down as this is the only product that I've found that works regularly without feeling dragged out. It can be a little strong for those who only need a mild softener. If your a first time user, only steep the tea for a couple of minutes. It works overnight, every time. The taste is awful however, especially the green tea, I call it swamp water. If you add milk or sugar, it changes the effectiveness.
Page
1