SISU Sweet Dreams with L-Theanine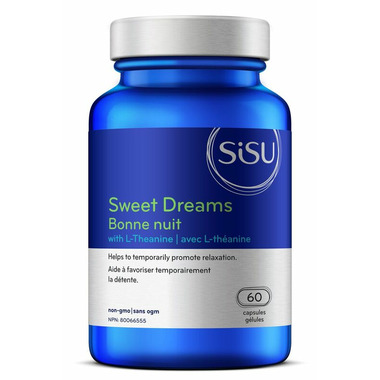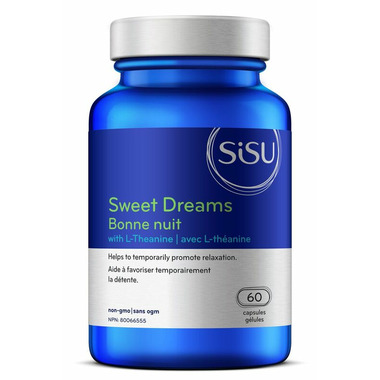 SISU Sweet Dreams with L-Theanine
SISU Sweet Dreams can help restore and maintain healthy sleep patterns and bring back restful nights for the body and mind.
Features:
Balances brain neurotransmitters (which communicate information between nerve cells) and stimulates the alpha brain waves present when we are relaxed yet alert
Promotes mental relaxation and helps "quiet the brain", which prepares us for sleep
Reduces anxiety and improves mental focus and performance without over-stimulation
Reduces caffeine jitters
Starts working rapidly and the effects last for hours
Can be taken together with melatonin
Dosage:
Take 2 capsules 1 time per day or as recommended by a health care practitioner.
Ingredients:
Chamomile, L-theanine, lemon balm.
Non-Medicinal:
avender (Lavandula angustifolia) flower extract, dicalcium phosphate, microcrystalline cellulose, croscarmellose sodium, magnesium stearate (vegetable), silicon dioxide, maltodextrin.