Six Star Pro Nutrition Ultra BCAA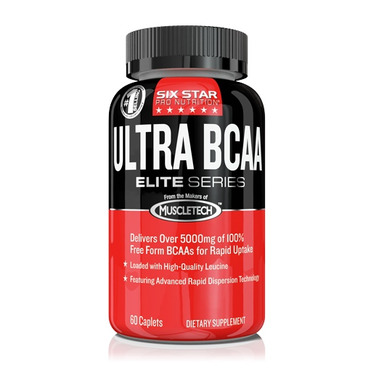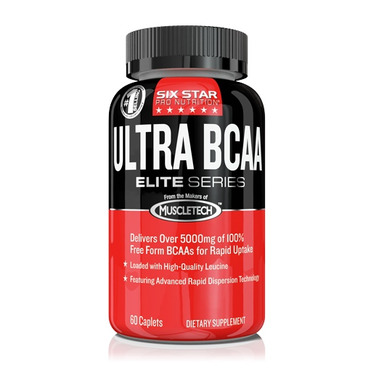 Six Star Pro Nutrition Ultra BCAA
BCAAs are essential amino acids for a hard-training athlete like you. Your body can't produce them, so you need to take them in from external sources. The branched chain amino acids in Six Star® Ultra BCAA are 100% free form. Free-form amino acids are singular molecules, which means they are quickly digested and absorbed into your bloodstream to achieve the best possible results.
Features:
Ultra-Premium 100% Free-Form
Over 5,000mg of BCAAs in every serving
Advanced Rapid Dispersion Technology

Recommended Dose (Adults):
Take 1 serving (5 caplets) with a glass of water daily. Drink 8 to 10 glasses of water daily for general good health. Do not exceed 1 serving (5 caplets) in a 24-hour period. Read the entire label before use and follow directions provided.