Swiss Natural Sources Amino Acid Complex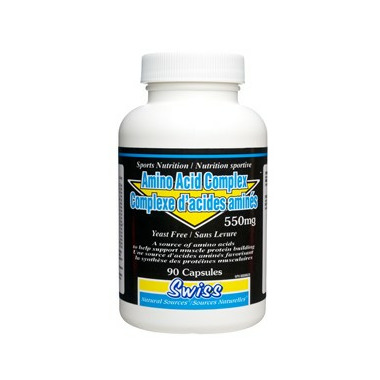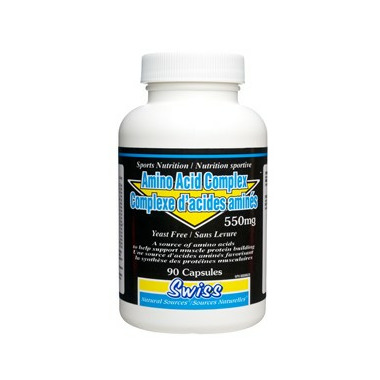 Swiss Natural Sources Amino Acid Complex
- We're sorry, this product is no longer available!
- Shop for other products in: Amino Acids

A source of amino acids to help support muscle protein building.

Hydrolyzed Casein (Bovine milk) 550mg
Amino Acid Profile :
L-Alanine 13.75mg
L-Arginine 16.5mg
L-Aspartic Acid 37.9mg
L-Cysteine 2.2mg
L-Glutamic Acid 106.7mg
L-Glycine 8.8mg
L-Histidine 11.55mg
L-Isoleucine 24.2mg
L-Leucine 40.7mg
L-Lysine 35.2mg
L-Methionine 12.62mg
L-Phenylalanine 22.55mg
L-Proline 47.3mg
L-Serine 23.1mg
L-Threonine 17.6mg
L-Tryptophan 4.4mg
L-Tyrosine 22.55mg
L-Valine 29.2mg

Non-medicinal ingredients: Dicalcium phosphate, magnesium stearate, gelatin.

No artificial flavours or colours. No preservatives, sweeteners, corn, soy, gluten, wheat or yeast.