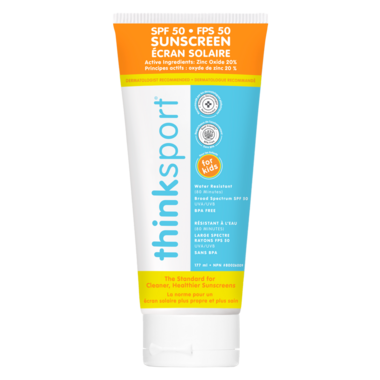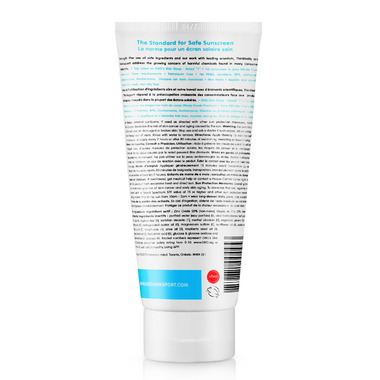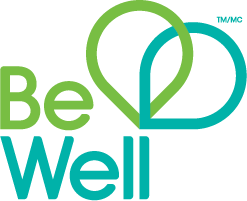 Spend $40 on Sun Care & get 5,000 Be Well points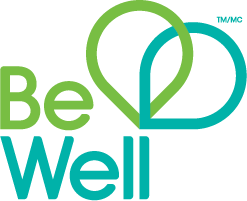 Spend $40 on Sun Care & get 5,000 Be Well points
Description
thinksport Kid's Safe Sunscreen is the perfect sunscreen for the entire family. Pack it for a day at the beach, the afternoon bike rides, and even for recess time at school. It has a 20% Zinc Oxide natural formula that is free of biologically harmful chemicals, such as Avobenzone, Oxybenzone, or UV Chemical absorbers.
Made in the USA, thinkbaby Safe Sunscreen has more awards than any other sunscreen and has been voted a favourite among moms, kids, and the Board of Education alike.
Application:
Be sure to apply all areas that will be exposed to sunlight, including behind the ears, neck, hands, feet, and scalp. Reapply every two hours or more as needed. This formula applies very easily, spreading too thin is not recommended, otherwise you will decrease the effectiveness of the sunscreen.
Compare other sunscreen's "safe" ingredients to Thinksport. The best way is to check out The Environmental Working Group's database –
Click this link for more information for EWG Skin Deep
.
The ratings for each ingredient are listed separately below (in brackets). The Thinkbaby and Thinksport sun care products have been "1" rated since 2010!
Note
: The base formulations of Thinkbaby and Thinksport sunscreens are identical. The creators set out to make the most effective safe sunscreen possible. It just didn't make sense to make one safe for babies, and a harmful version for adults.
Thinkbaby and Thinksport sunscreens are perfect for daily use and for anyone spending time in the sun, including pregnant women, children over 6 months, and anyone with sensitive skin. Please note that use of sunscreen on children younger than 6 months of age requires a doctor's prescription. This is true for ALL brands.
Mineral Based, Non GMO, No Animal Testing. Recyclable, toxin free packaging. Health Canada Approved.
Highlights

Features
Highest SPF 50+
Highest level of Broad-spectrum UVA and UVB protection
Highest level of water resistance (80 minutes)
Non-nano formulation ? Average particle size 100micron
Non-aerosol formulation (High concern of both ineffectiveness and particulates being inhaled)
Paraben, phthalates, PABA and 1,4 dioxane free
Applies and absorbs easily
Ingredients
Active Ingredient: Zinc Oxide 20% (Non-nano) Inactive Ingredients: Purified Water (0), Aloe Barbadensis Leaf Juice (0), Capric Caprylic Triglycerides(0), Sorbitan Stearate (Coconut Based) (1), Pine Wood Resin (0), Vegetable Glycerin (0), Cetyl Dimethicone (0), Hydrogenated Castor Oil (0), Magnesium Sulfate (Epsom Salt) (0), Sunflower Oil, Jojoba Oil (0), Ascorbic Acid (Vitamin C) (0), Tocopherols (Vitamin E) (1), Olive Oil (0), Raspberry Seed Oil (0), Cranberry Seed Oil (0), Hyaluronic Acid (Made From Vegetable) (0), Glucose & Glucose Oxidase And Lactoperoxidase (0), Papaya (0)