Wet Naturals Beautifully Bare Body Glide
Paraben & Glycerin Free
93 g Bottle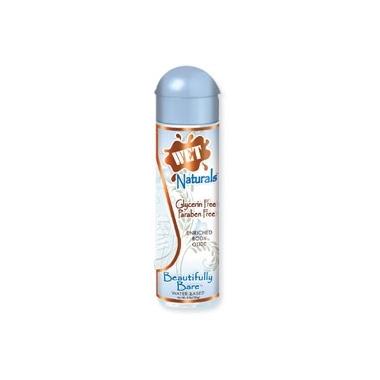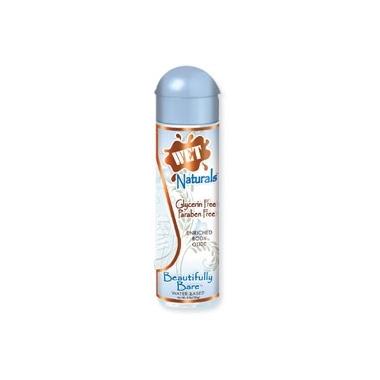 Wet Naturals Beautifully Bare Body Glide
Paraben & Glycerin Free
93 g Bottle
WET NATURALS Glycerin-Free, Paraben-Free Body Glide
Intimacy Should be Natural... Formulated especially for women by women, Wet's quality, glycerin-free, paraben-free blends are designed to enhance a woman's natural moisture. Both pH balanced and hypoallergenic, these long lasting and luxurious formulas, work well for those with sensitive skin. Love your body and bring your fantasies to life!
Beautifully Bare contains:
- Soothing Botanicals
- Enriched With Vitamins & Antioxidants
- Sugar-Free, Stain-Free
- pH Balanced For Her
Ingredients: Water, PEG, Hydroxyethylcellulose, Polysorbate-20, Sodium Benzoate, Diazolidinyl Urea, Triethanolamine, Citric Acid, Carbomer, Tetrasodium EDTA, Aloe Barbadensis Leaf Juice, Citrus Grandis (Grapefruit) Seed Extract, Tocopheryl Acetate (Vitamin E Acetate), Vitis Vinifera (Grape) Seed Extract, Vaccinium Macrocarpon (Cran-berry) Fruit Extract, Trifolium Pratense (Clover) Flower Extract, Ascorbic Acid.