Wildcraft Clarify Toner Bergamot Rose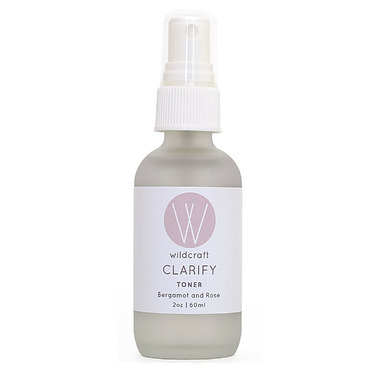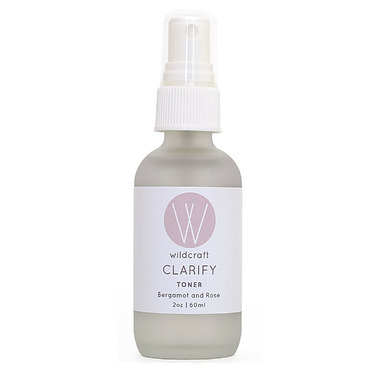 Wildcraft Clarify Toner Bergamot Rose
Wildcraft Clarify Toner is a delicate combination of ingredients to provide your skin with the perfect balance. Clears any excess makeup or dirt before moisturizing. Controls oil and refines the appearance of pores. Ideal for combination to oily skin prone to break-outs.
Key properties:
Reduces puffiness and prevents break-outs
Softens dead skin cells and improves elasticity
Anti-microbial properties help cleanse pores
Tones oily or blemish prone complexions
100% organic
Scent: A very bright citrus scent with a slightly spicy, honey-like undertone.

To use:
Mist face between cleansing and moisturizing, or simply to refresh on a hot day or during travel. Can be a quick substitute for cleansing.
Ingredients
: Rose flower water*, Witch hazel*, Aloe vera juice*, Bergamot essential oil
* organic
Natural, Organic, Vegan, Gluten Free, Sugar Free, Non-GMO, Dairy Free, and Peanut Free Product





Rebeca:
a few months ago
I'm not a fan of rose scents, however I love the scent of this toner! The spray is excellent and the toner is hydrating. As the previous person said, the product finishes up pretty quickly, but I think it's worth it. My skin has been clear, however I've been trying other new skincare products as well and can't pinpoint it to any specific product.
Nicole:
a few months ago
Was super excited to try this as I've tried the salve from Wildcraft and totally loved it. But I have to say I was a little let down by this product. I haven't noticed a change in my skin at all since using this. Also I'm not sure if it's the sprayer or if the product evaporates but it seems like it's not lasting very long. I use 2-3 sprays between my face and neck and I have 1/4 of the bottle left and I've only been using it for a couple of weeks....that being said, it is refreshing on a hot summers day.
Page
1