ZiwiPeak Daily-Cat Air-Dried Cuisine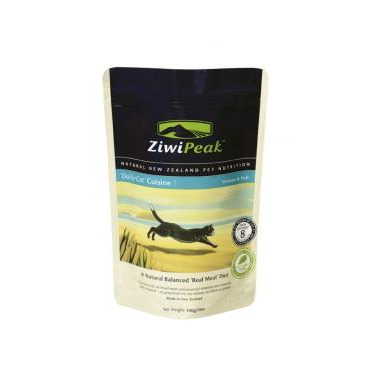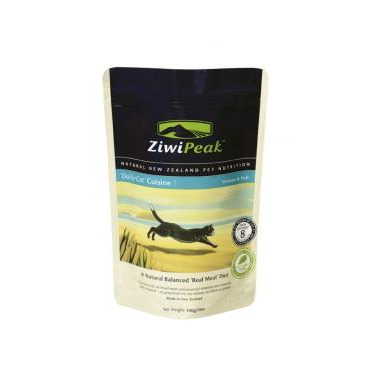 ZiwiPeak Daily-Cat Air-Dried Cuisine
- We're sorry, this product is no longer available!
- Shop for other products in: Dry Cat Food

Daily-Cat Air-Dried Cuisine is a premium, raw, real meat, dry cat food.
Combining the best of New Zealand ingredients, the Venison & Fish formulation adds the unique quality of fish protein sourced from New Zealand crystal clear clean water. This provides all the essential fatty acids like Omega-3 & Omega-6 which cats are unable to produce themselves.
95% digestible
Stool volume may be reduced
Flatulence may be reduced
Bad breath should disappear
Grain free
Air dried
Natural
Raw
ZiwiPeak Air Dried Venison & Fish Cuisine is ideal for:
Cats that have exhibited skin and coat problems in the past
Cats that have suffered from allergic reactions to other protein sources, grain or other meats
Cats that suffer from restricted mobility or who have joint issues
Cats that are requiring a stricter weight control program
Cats that suffer from digestion issues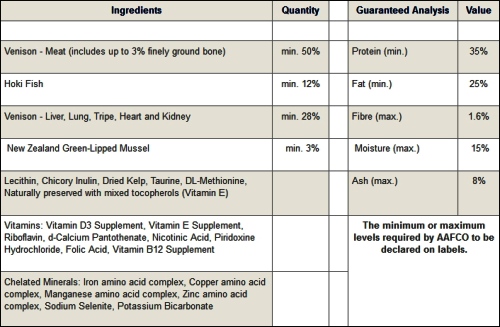 Karina:
more than a year ago
My cat loves it and I've read very good things. Some of the cat foods being marketed as healthy still contain the same unhealthy ingredients you always find, so beware -- there are not as stringent rules regarding false advertising when it comes to cat food. This one has received very good ratings from vets and others who compare the different cat food options out there.

My cat noticeably more energy as well, which I wasn't expecting since she's still fairly young and energetic. This food is very different from your average dry food though, it's like little pieces of jerky instead of hard kibble. So mixing it in with your regular cat food until they are used to it is a good idea.
Ria:
more than a year ago
We LOVE this product for our cats - it changed our little one almost overnight - AMAZING stuff and worth every dime!!!! But lo and behold you are out of stock again!!!????? So frustrating to find something that you have been looking for to work for your pet and bam! - its out of stock. Well this is how we find other resources guys - if you don't have it - there is no alternative to it so you send us away to other sites that do carry it. We would love to order from you more consistently but if you are not in stock - sorry our loyalty is to our pets and us 1st. Please RESTOCK again soon - thanks!
Page
1