23 Degrees Roastery Phoenix Rising Whole Bean Coffee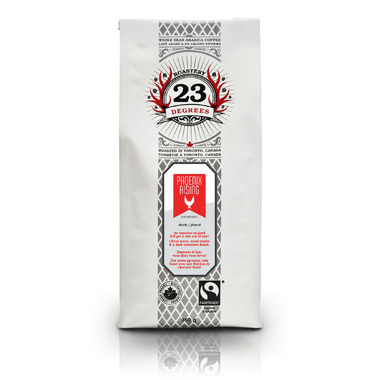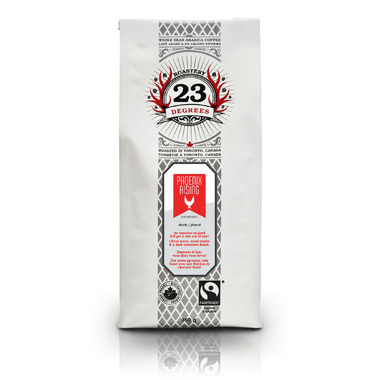 23 Degrees Roastery Phoenix Rising Whole Bean Coffee
An espresso so good it'll get a rise out of you!

An intense, full-bodied coffee that has citrus notes, wood smoke tones and a dark chocolate finish.

23 Degrees latest espresso blend was a collaborative effort between 23 Degrees Roastery and Rise Espresso Bar. After hours of roasting, blending, tasting and pulling shots, they finally came up with a sophisticated and intense blend named Phoenix Rising, Rise Espresso Bar's signature coffee, which will certainly "elevate your espresso experience".

23 Degrees Roastery uses Arabica coffee beans that are certified Organic and Fair Trade.