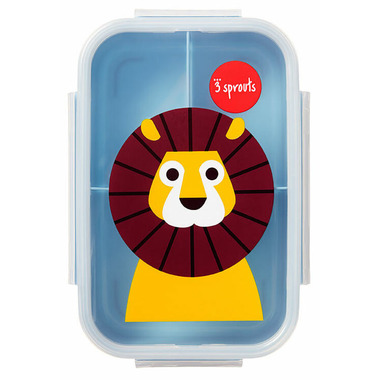 Description
Pack easy, healthy meals on the go with the 3 Sprouts Lunch Bento Box! The leak-proof design even allows you to pack wet foods like yogurt and dips. Its three compartments are perfectly portioned for a child's appetite and the kid-friendly latches open and close easily. The 3 Sprouts Lunch Bento Box eliminates the need for plastic bags and keeps your child's lunch - litterless. Dishwasher and microwave safe.
Features:
3 compartment lunch container
Keeps food separated
100% Plastic
Remember to pick up other matching lunch gear to make a complete set

Before each use always clean and inspect the product. Throw away at the first sign of damage or weakness. Use with adult supervision and always check food temperature before feeding your child.
Highlights