3M Tensor Knee Brace with Open Patella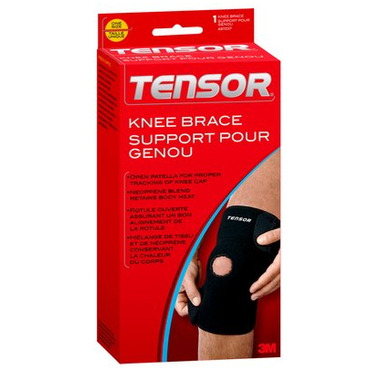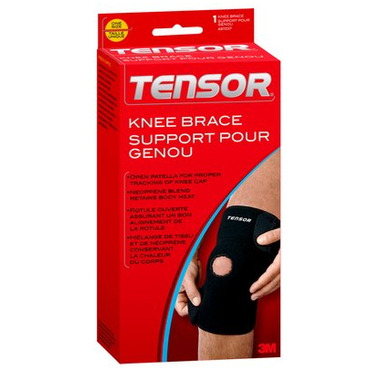 3M Tensor Knee Brace with Open Patella
Depend on Tensor to help you feel good and perform at your very best during work, life or play!
Features:
Helps relieve pain from stiffness and soreness
Helps keep muscles pliable, reducing susceptibility to injury
Three strap design provides stability to inner and outer areas of the knee
Neoprene blend material retains body heat to increase circulation and promote healing
Open patella for proper tracking of kneecap
Designed for proper fit with minimal slipping and bunching
Adjustable for custom fit
Suggested Use:
Chondomalacia Patella
General Soreness
Patella Femoral Pain Syndrome
Patella Tendonitis
Additional Product View:
Specifications:
Adjustable: Yes
Body Part: Knee

Colour: Black

Latex Free: No
Size: One Size

Support Level: Firm
Washable: Yes
Model Number: 487237
Marco:
a couple of weeks ago
I have such mixed reviews about this product that it's frustrating. It's terrific if you're sleeping or settled in watching a movie. Walking, working, moving is extremely uncomfortable, it shifts, velcro is abrasive, bunches up under your clothes. After spraining my knee, I need support most when I'm using my knee and not when I'm idle. 3 stars is me being generous.
Page
1