Alaffia Peppermint Authentic Black Soap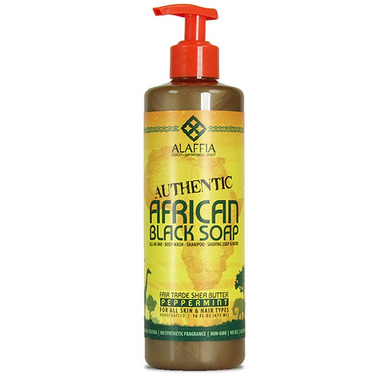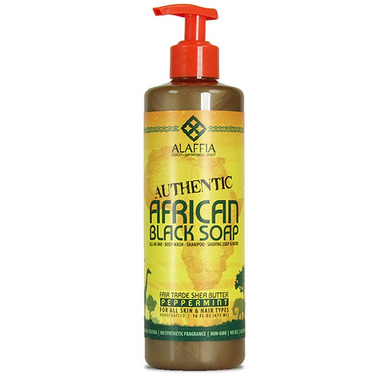 Alaffia Peppermint Authentic Black Soap
Alaffia Peppermint Authentic Black Soap is an "all in one" option for cleaning, and is ideal for faces and babies, shaving, shampooing, and as a general hand & body wash. Scented with invigorating peppermint essential oil. Suitable for all skin & hair types.
Key Ingredients:
African Black Soap (Saponified Shea Butter and Palm Kernel Oil) and African Mint Extract
Naturally scented with Peppermint Essential Oil
Instructions for use:
Facial Cleanser: Apply with palms or facial cloth and massage gently over skin. Rinse clean and pat dry. Follow with face cream.
Body Wash: Squeeze onto a wet loofah, scrub or wash cloth and work into a lather on body. Rinse thoroughly.
Shampoo: Apply to wet hair & massage into a rich lather. Rinse thoroughly & follow with conditioner.
Also good as: Hand Soap, Shaving Soap, and General Household Cleanser.