Sweet flower with Geranium
600 mL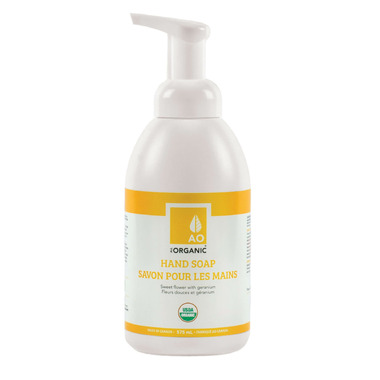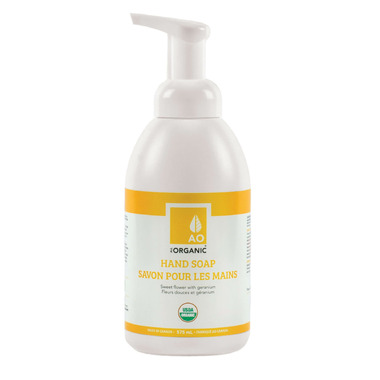 ALLORGANIC Hand Soap
Sweet flower with Geranium
600 mL
ALLORGANIC Hand Soap is a daily use hand cleaner for in the bathroom, kitchen, or wherever you wash your hands.
The organic blend of aloe and olive oil helps keep hands soft and healthy. And the sweet organic scent will make you enjoy using it over and over and over
again.
Foaming soap instantly lathers and washes hands squeaky clean. Super easy for children and healthy for the whole family.

Features:
Certified organic under USDA organic standards
Made with 95% or more organic, non-GMO, non-toxic ingredients
No synthetic solvents, preservatives, dyes or perfumes
No parabens or sulfates
DOES NOT CONTAIN: 1,4-dioxane, chlorine, diethanolamine, formaldehyde, glycol, phosphates, phthalate, propylene glycol, optical brighteners, sodium laureth sulfate, sodium lauryl sulfate
Readily biodegradable, safe for septic and greywater systems
Not tested on animals
Recyclable packaging
Made in Canada
Ingredients:
Purified Water, Organic Glycerin, Organic Potassium Sunflowerate (organic sunflower oil soap), Organic Potassium Olivate (organic olive oil soap), Organic Ethanol, Potassium Hydroxide, Organic Aloe Vera, Citric Acid, Organic Fragrance (geranium).
May irritate eyes. Do not get in eyes. Keep out of reach of children.
Natural, Organic, Made in Canada, Non-GMO