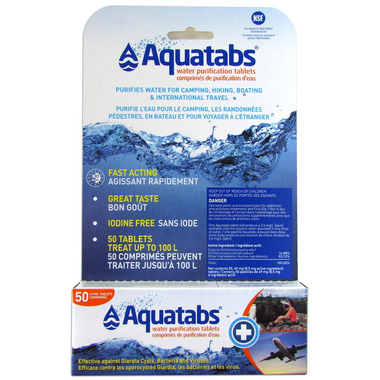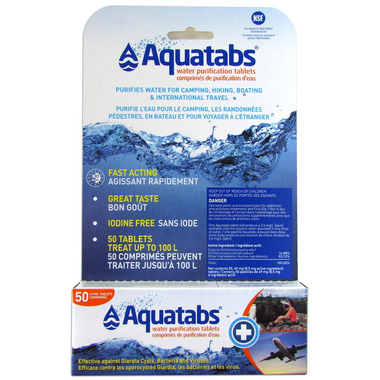 A safe, simple, iodine-free product that will protect your health when faced with suspect water at home or abroad.

The only water purification tablet in Canada with NSF 60 Certification.

Makes water safe for drinking, brushing teeth, cooking and more.

Ideal for travel, camping/outdoor sport, cooking and emergency kits.

Gayle:
more than a year ago
One of the reasons we purchased this product was because we understood it wouldn't affect the taste of our water. We usually have great drinking water except for the past 2 tests, this summer, we have had a negative reading. So we thought we would try the Aquatabs, however, it totally changed the taste of the water. The water would probably be fine for cooking vegetables, however, not for drinking.
Page
1