Aromaforce Lemon Essential Oil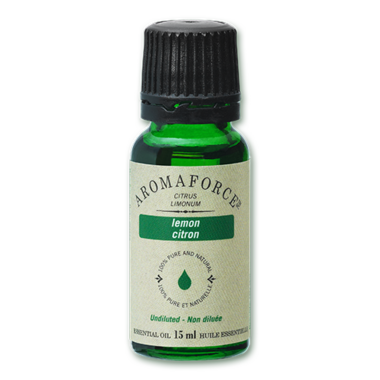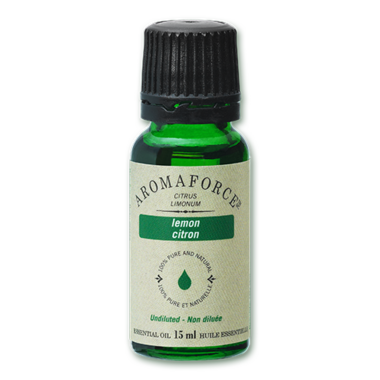 Aromaforce Lemon Essential Oil
The Aromaforce Lemon (Citrus limonum) is a 100% pure, natural and undiluted essential oil.
Benefits
: Used in aromatherapy to help energize and refresh. Fresh, sparkling, alive fragrance, with a clean smell.
Inhalation
: Add 3-10 drops of essential oil to a diffuser and inhale slowly and deeply.
Topical use: Mix up to 4 drops of essential oil in 15 ml of base oil for safe topical use

Plant part:
peel
Principal constituent(s):
Limonene
Caution:
Do not use on hypersensitive skin. Avoid sun exposure. If applied to the skin at over maximum use level, skin must not be exposed to sunlight or sunbed rays for 12 hours.