ATTITUDE Furry Friends Fur Detangler Coco Lime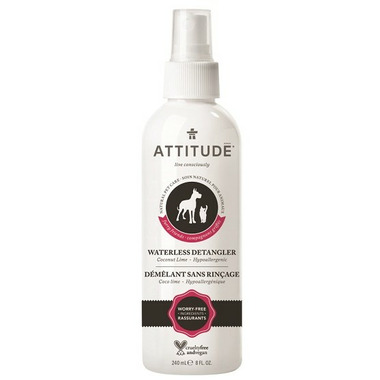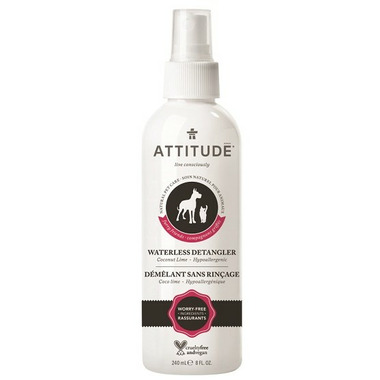 ATTITUDE Furry Friends Fur Detangler Coco Lime
Ever noticed your pooch hides every time there's a thunderstorm or you vacuum comes out? It's because dogs can have phobias just like us! Many are afraid of getting brushed too because of painful knots. Make grooming enjoyable with ATTITUDE's Natural Fur Detangler. The leave-in formula can tame wet or dry matted fur, leaving it shiny and smooth. Don't be afraid of them ingesting harmful chemicals — it's made with worry-free, plant- and mineral-based ingredients.

Ingredients: Aqua (solvant), Glycerin (humectant), Aloe barbadensis leaf juice (soothing agent), Distearoylethyl hydroxyethylmonium methosulfate (conditioner), Hydrolyzed wheat protein (conditioner), Decyl glucoside (surfactant), Sodium benzoate (natural preservative), Panthenol (conditioner), Citric acid (pH adjuster), Potassium sorbate (natural preservative), Gamma-octalactone (coconut), Decanal (citrus), Terpineol (citrus).

Directions: Shake well before use. Spray onto damp or dry fur and gently comb through. Leave-in product; no need to rinse.