Aura Cacia
Aura Cacia Clary Sage Essential Oil
100% Pure Essential Oil 15 mL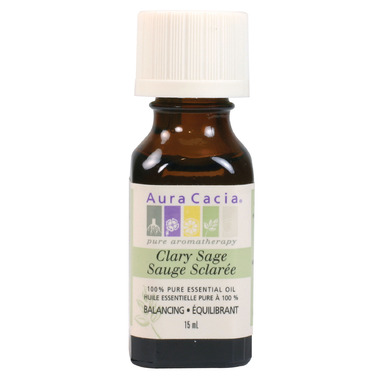 100% Pure Essential Oil
15 mL
Aura Cacia Clary Sage Essential Oil
is rated out of
5
by
16
.
---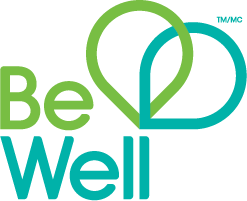 Spend $20 on Aromatherapy, Diffusers & Essential Oils & get 2000 Be Well Points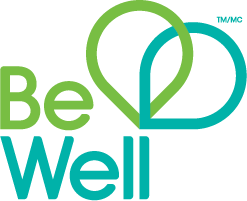 Spend $20 on Aromatherapy, Diffusers & Essential Oils & get 2000 Be Well Points
Description
Clary sage is a key ingredient in many skincare formulas. It has a sweet, soothing aroma with intriguing musk and wine-like nuances. This popular oil tones the skin, balances the emotions and lifts the spirit.
This essential oil is obtained by steam distillation of the flowering tops and leaves.
Botanical Name: Salvia sclarea

Ingredients: Salvia sclarea (clary sage) Oil
Product Notes:

Color: Colorless to pale yellow
Viscosity: Mobile
Top Note: Sweet-herbaceous
Middle Note: Fresh, bitter-sweet
Dry Note: Balsamic, tea-like
Aromatherapy Actions: Euphoric, centering, visualizing
Safety Data: Non-toxic, non-irritant, non-sensitizing. Avoid during pregnancy.
Highlights

Rated

5

out of

5
by
Cordelia
from
My hot flashes really kicked in at the beginning of November of this year. After trying different things to reduce the hot flashes, I decided to purchase Aura Cacia Clary Essential Oil after reading some of the reviews below. I'm glad I did. My hot flashes are non-existent. What a relief. I've been using the Clary Essential Oil for about 3 weeks now, I started off using a carrier oil (organic coconut oil) with the Clary Sage essential oil. This didn't seem to work for me, but when I used the oil on its own, the results were amazing. I use 3 to 4 drops twice a day. I put the oil on the top part of the outside of the arms, the outside of the thighs, or the bottom of the feet. I really like the scent of this oil. After reading up on the benefits of the Geranium Essential Oil and Sandalwood Essential Oil, I also purchased these at a later date. I haven't used them as of yet. Enjoy! : ))
Date published: 2017-12-17
Rated

5

out of

5
by
Jaylene
from
I'm very happy with the Aura Cacia essential oils brand in general and the Clary Sage did not disappoint! I have severe menstrual cramping and mixing this with a carrier oil, rubbed on my abdomen makes a big difference!
Date published: 2017-06-05
Rated

5

out of

5
by
Dani
from
Beautiful oil. Aura Cacia's oils can be on the pricier side for smaller amounts but you are paying for quality. Love using this oil to my homemade beauty treatments, particularly because I have very oily skin but Clary Sage balances sebum production. Also, at first whiff you may find clary sage to be a little strange and strong but it won't be long before you are in love with it. Very calming.
Date published: 2016-07-14
Rated

5

out of

5
by
Anita
from
I was having severe hot flashes until my RMT provided a sample of Clary Sage. My symptoms have deminished to the point where I am no longer perspiring profusely & the flashes have reduced to the point of non-existance. The only thing is the scent. I have learned to mix with coconut oil.
Date published: 2016-11-22
Rated

5

out of

5
by
Jennifer
from
This is a fantastic Clary Sage oil. I make a custom diffuser blend with this for myself (pre-menopause) and my daughter (early teen). Very comforting and soothing, and helps us both with our transitioning hormonal issues!! Highly recommend this and other Aura Cacia essential oils.
Date published: 2018-02-23
Rated

5

out of

5
by
Amy
from
Many people say that Clary Sage doesnt have the most pleasent smell. At 37 weeks pregnant, I took a whiff of it, and I fell IN LOVE. I am SO anxious to start using this for massage closer to my due date and afterwards for menstrual pains.
Date published: 2015-11-26
Rated

5

out of

5
by
Laurel
from
This was my first time purchasing essential oils and ordering from well.ca was a great experience. The Aura Cacia brand is very good and I've been using Clary sage with everything.
Date published: 2013-02-06
Rated

5

out of

5
by
Brigette
from
Great for balancing out hormones. I've been using it with lavender on my face and it has really cleared up my hormonal breakouts.
Date published: 2017-12-13