Aura Cacia Medieval Mix Essential Oil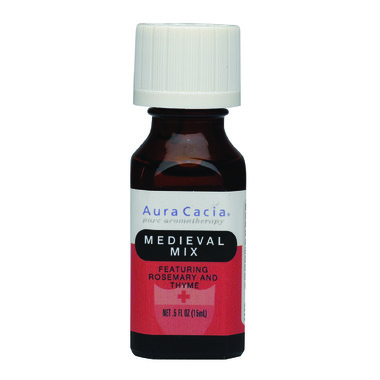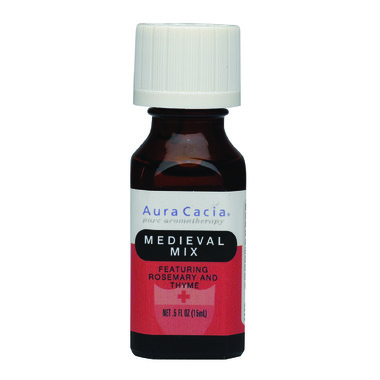 Aura Cacia Medieval Mix Essential Oil
Be protected with Aura Cacia Medieval Mix Essential Oil. Spicy, sweet and floral notes combine beautifully in this complex fragrant blend.

Blend of Oils: Lavender, Thyme & Rosemary

Caution: If pregnant, nursing , suffering from any medical condition, or taking mediation, consult a health care practitioner before use. Avoid eyes and mucous membranes. Dilute Properly. May irritate skin. Not for internal Use. Keep out of reach of children. Avoid direct sunlight.

Carolyn C:
a few months ago
my husband likes to do chainmai so i figured that a "medieval mix" would be great for him. i have a sensitivity to lavender however, so he was respectful and only used it in his workshop. when i did get a chance to smell it, the scent was blended well enough that the lavender didn't overpower and not bother me.
Page
1