Aura Cacia Myrrh Essential Oil Blended with Jojoba Oil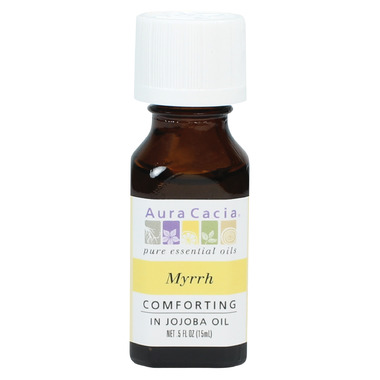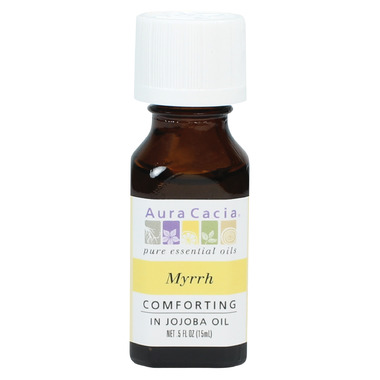 Aura Cacia Myrrh Essential Oil Blended with Jojoba Oil
The spicy, earthy aroma of myrrh has been used as incense for almost 4,000 years. A blend of myrrh essential oil and jojoba oil is an effective application for dry, dull or aged skin.

Ready-to-use right out of the bottle. This 100% pure essential oil is pre-blended with jojoba oil.

Botanical Name: Commiphora myrrha

Ingredients: SIMMONDSIA CHINENSIS (JOJOBA) OIL, COMMIPHORA MYRRHA (MYRRH) OIL.


MARY:
more than a year ago
I have been using these oils for a couple of months now and am very happy with them. The customer service at Well.ca far exceeds any I've dealt with before. They are amazing and so helpful and have gone over and beyond getting information and answering questions for me. Excellent service and great products!
Saviri:
more than a year ago
I like this diluted myrrh. The essential oil is from France so it's deep and not so mushroom-y as myrrh of other origins. I used it once on minor cuts on my hand overnight and it sped up healing significantly. The diluted myrrh oil is also good if you do not plan to use it on a daily basis as pure myrrh essential oil tends to solidify.
Page
1