Avene Extremly Gentle Cleanser Lotion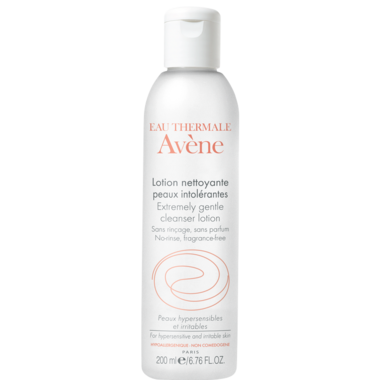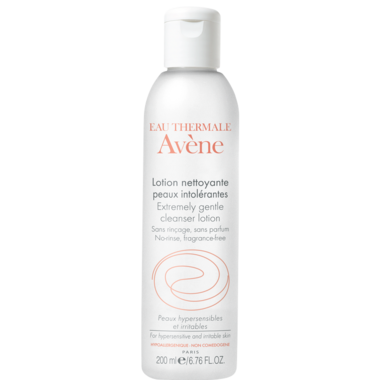 Avene Extremly Gentle Cleanser Lotion
Avene Extremly Gentle Cleanser Lotion is an extremely gentle cleanser that will leave your skin feeling very cool and soft.
Fragrance-free, paraben-free, colorant-free, alcohol-free.
Benefits:
Removes make-up: Very mild vegetal-based cleansers cleanse your face gently.
Refreshing: Its oil-free formula provides intense freshness and comfort.
Soothing: Avène Thermal Spring Water, soothing, softens your skin and protects it from irritations.
Is it for me?
The Extremely Gentle Cleanser Lotion is particularly recommended for skin types that became irritable following various aggressions (irritating dermatological or cosmetic treatments, harsh cleansers, extreme climatic conditions…).
Directions:
Apply morning and evening with a cotton pad or your fingertips to the face, neck and eyelids in a light circular motion
Wipe gently without rubbing with a make-up remover pad
No rinse formula
Active substances:
AQUA, CETEARYL, ALCOHOL, SERINE, CETRIMONIUM BROMIDE, COCO-GLUCOSIDE, DIPOTASSIUM PHOSPHATE, DISODIUM EDTA, DISODIUM PHOSPHATE, o-PHENYLPHENOL, SODIUM CETEARYL SULFATE.​