A.Vogel Herbamare Broth Low Sodium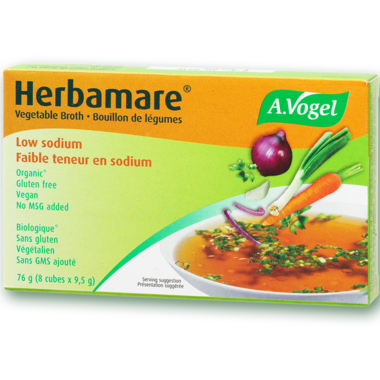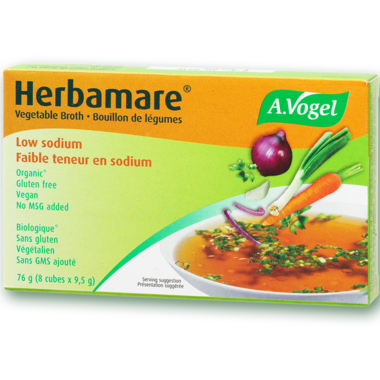 A.Vogel Herbamare Broth Low Sodium
Enhance the flavor of all your dishes with Herbamare low sodium vegetable broth. Use it as a base for soups, sauces or stews or for cooking rice, risotto, pasta, couscous and vegetables.
Features:
Organic
Vegan
Lactose and Gluten-free
Free from artificial flavours and preservative
No MSG
No GMO
From a sustainable source
Ingredients:
Palm fat, maltodextrin (from maize), raw cane sugar, sea salt, vegetables (onions, parsnip, carrots, leek), yeast extract, spices (garlic, curcuma, pepper, mace), herbs (lovage, parsley), shiitake mushrooms, caramelized sugar.