Baby K'tan
Baby K'tan Pre-Wrapped Ready To Wear Baby Carrier Original Black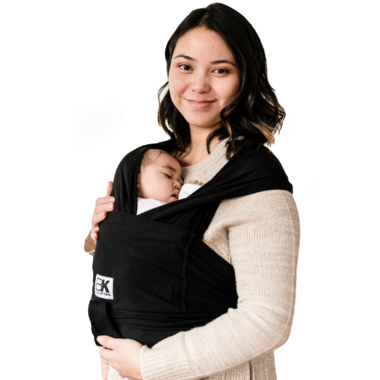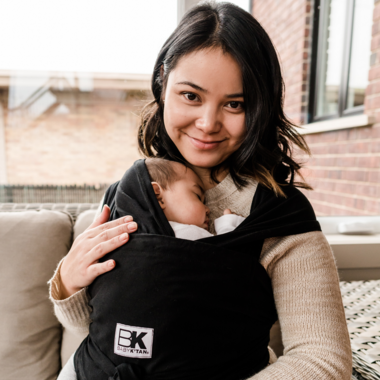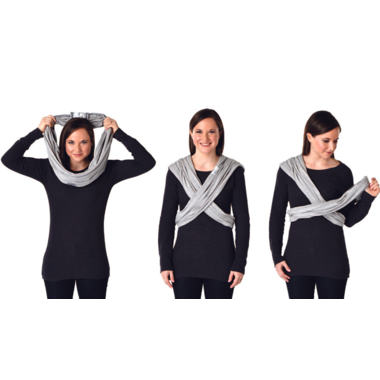 Baby K'tan
Baby K'tan Pre-Wrapped Ready To Wear Baby Carrier Original Black
Description
A wrap-style baby carrier without the wrapping. The award-winning Baby K'tan Baby Carrier lets you enjoy hands-free, hassle-free, buckle-free babywearing anytime, anywhere. This ready-to-wear cotton wrap slips on easily like a t-shirt and is individually sized XXS to XL (varies by style) for the perfect fit. Its patented double-loop design and unique one-way stretch delivers the security you want and the versatility you need to be on the go and snuggle your little one close. Moms can even nurse discreetly and bond through skin-to-skin care modestly.

No buckling or excess wrapping to confuse or frustrate you. All Baby K'tan Baby Carriers come in a matching carry bag that converts to a sash which provides added support for certain positions in your Baby K'tan Baby Carrier. Each person is shaped differently, and like clothing, some people may fit into more than one size or fall in-between sizes.

The following additional sizing info tips should be used as a guide to assist you in ordering your optimal size. If in-between sizes or unsure of sizing, SIZE DOWN. If 5'2" or shorter - size down (except for XS to XXS). If Pear Shaped (larger on bottom) SIZE DOWN. Use pre-pregnancy size to determine carrier size.
Patented Design is Easy as 1-2-3: No wrapping, buckling or fussing with rings or snaps. The Baby K'tan Baby Carrier has a patented double-loop design that is quick and simple to put on and take off. Just slip the K'tan wrap over your head like a necklace and put one arm through each side.
Easy to Wear: Baby K'tan Baby Carrier grows with your child - choose the best position from Kangaroo hold for newborns to the Hip position for toddlers. Designed for babies and children 8-35lbs. (Under 8lbs consult a Medical Professional)
Natural and Chemical Free Fabrics: Baby K'tan Baby Carriers unique double-loop design and one-way stretch fabric holds your baby securely in place, and the wrap carrier's natural seated positions are Approved Hip Healthy by the International Hip Dysplasia Institute
Multiple Ergonomic Positions from 8 - 35lbs: Comfortably carry baby from birth to toddlerhood. The Baby K'tan Baby Carrier offers 5 different wearing positions for the various ages and stages of baby's development. Quickly switch between carrying positions without having to remove the K'tan wrap carrier.
Features
No hardware! No buckles, rings, snaps, or zippers
Ergonomic positioning for healthy infant development
Evenly distributes weight across back and shoulders
Double-loop design slips on like a t-shirt
100% all-natural cotton baby carrier
5 wearing positions
Carry newborns and infants from 8 to 35lbs (consult pediatrician for babywearing under 8lbs)
Machine washable and dryer safe
Matching sash included