BabyBjorn Baby Carrier One Air Black Mesh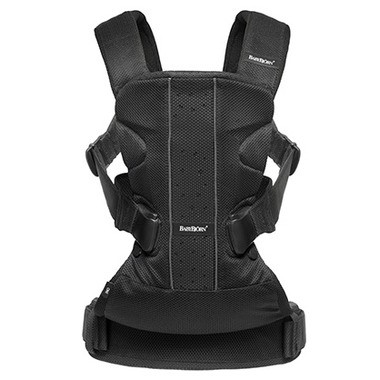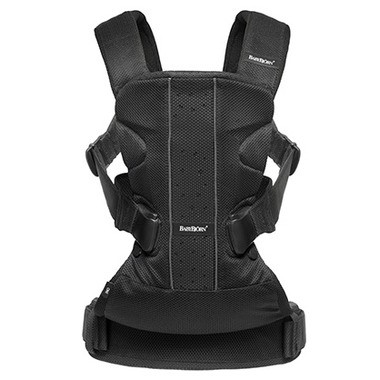 BabyBjorn Baby Carrier One Air Black Mesh
Baby Carrier One is BabyBjorn's very latest baby carrier. It is ideal for those wanting an ergonomic baby carrier with incomparable comfort. And a must for those who want to vary the way of carrying for long periods. You can carry both front and back – it is simple and comfortable in all positions. Baby Carrier One is all you need. This premium baby carrier in soft and airy mesh fabric allows you and your child to enjoy your all-important closeness while staying comfortably cool.
Suitable for ages newborn to approximately 3 years old (Min. 3.5 kg/53 cm., [Min. 8 lb./21 in.] Max. 15 kg/100 cm. [Max. 33 lb./39 in.])
Features:
Soft and airy mesh fabric, a child-friendly and breathable material
From newborn to 3 years old - Developed with pediatricians, provides the right support for your growing child's head, hips and spine.
Extra-padded shoulder straps
Good firmness in the waist belt
4-way front and back carrying - Easy to use on your own. Features a special newborn position, option to carry facing inwards or outwards and to carry on your back.
Ergonomic baby carrier with maximized comfort - Adjustable design with generously padded shoulder straps and waist belt to relieve pressure.
Front-facing carrying option
Fabric Information:
Main fabric: 100% polyester
Waist belt lining: 100% polyester
Leg position zipper protection: 100% cotton

Product Care:
Machine wash, warm (40 oC). Wash separately
Use an eco-friendly, gentle, bleach-free detergent
Do not tumble dry
Do not iron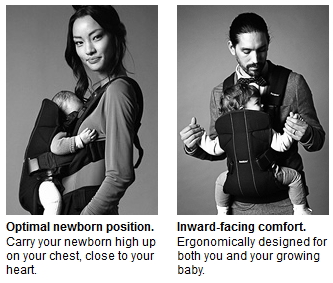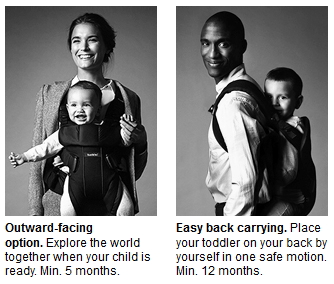 Aisling:
more than a year ago
This is a very well made carrier, but it does not work for us, and the price is VERY high.
First of all, it is quite bulky, despite bring made of a mesh material. Secondly, it is obviously geared to larger (ie not petite) people. I am 5'2" and in order for it to feel secure, I need to tighten the shoulder straps to the tightest setting, which makes the space for my baby so small he can barely fit in it. It also puts him at an awkward angle that is not comfortable (head being pushed into me while his core body gets pushed outward). The waist strap is also clearly designed for someone with a taller torso - it sits almost below my hips, which does not distribute the weight properly. My 3 month old, when sitting using all the proper settings, has his head right at the height of the buckles, so he can't see out. Considering how expensive this carrier is, I am not happy. I hope to return it either to this company, Bjorn, or sell it to someone else.
Page
1