Baggu Standard Baggu Reusable Bag in Grey
Baggu Standard Baggu Reusable Bag in Grey
The Standard Baggu is their best selling reusable bag and it's not just for the grocery store!
Carry in your hand or over your shoulder. This nylon bag holds 2-3 plastic grocery bags worth of stuff. Folds into a flat 5 inches by 5 inches pouch. Holds 50 lbs.
Ethically made in China.
Features:
25.5 in. H x 15.5 in. W x 6 in. D
100% ripstop nylon
Machine washable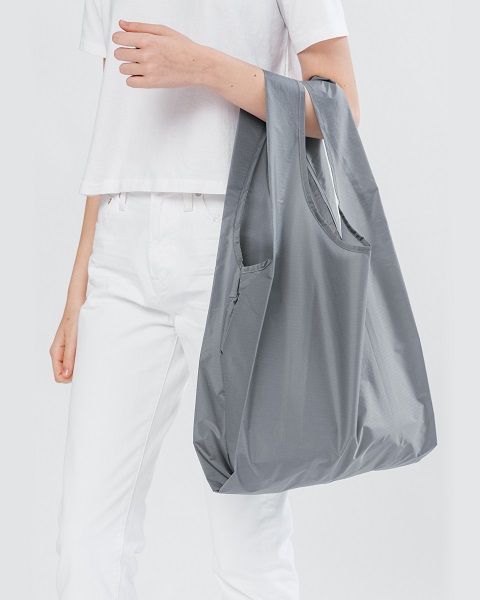 April:
about a year ago
I bought a few of these bags (in different colours) because they fold up and fit in a little pouch so they are easy to carry with me. They are large and strong, can carry a lot and are convenient to carry in my purse. They are easy to clean. A great choice to reduce your use of plastic bags.
Page
1