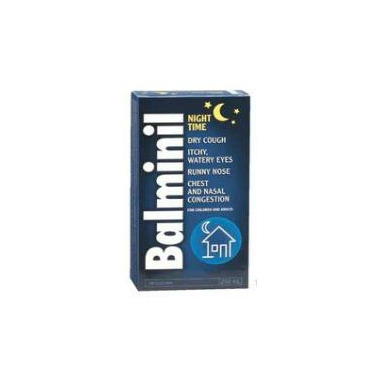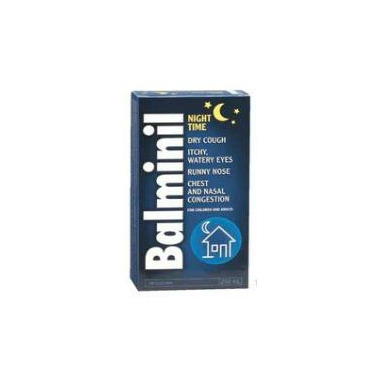 ​Uses
For the temporary relief of the symptoms associated with the common flu and cough and other respiratory infections, including nasal and chest congestion, dry hacking cough, minor sore throat pain, fever, headache, aches, pains and general discomfort.

Dosage/Directions for use
Adults and children 12 years and over: 1 to 2 teaspoonfuls (5-10 mL) every 6 to 8 hours. Children 6 to 11 years: 1/2 to 1 teaspoonful (2.5-5 mL) every 6 to 8 hours. The maximum recommended dose is 4 times a day. Children under 6 years of age: Use as directed or on the advice of a physician.

Ingredients
Each 5 mL of red syrup with raspberry and menthol flavour contains: Dextromethorphan hydrobromide 15 mg, diphenhydramine hydrochloride 12.5 mg and ammonium chloride 125 mg.

Non-medicinal Ingredients: Alcohol, artificial colouring and flavouring, glycerin, menthol, methylparaben, propylparaben, purified water, simethicone, sorbitol and sucrose. Energy: 17.3 kcal/5 mL. Gluten, tartrazine, and sulfite-free.

Precautions
Do not exceed recommended dosage. Before prescribing medication to suppress or modify cough, it is important to ascertain that the underlying cause of the cough is identified, that modification of the cough does not increase the risk of clinical or physiologic complications, and that appropriate therapy for the primary disease is provided. These preparations should not be administered to children under 2 years of age, except on advice of a physician. If the medicines cause drowsiness, reduce dosage and avoid activities requiring alertness. If you have high blood pressure, heart or thyroid disease, diabetes, chronic alcoholism, serious liver or kidney disease, asthma, chronic lung disease /shortness of breath, persistent /chronic cough, glaucoma or difficulty in urination due to an enlargement of the prostate gland, or if you are elderly, pregnant or breast-feeding or taking a drug for depression, including monoamine oxidase (MAO) inhibitor drugs, consult a physician before using this product. Do not take with alcoholic beverages. Caution should be exercised and dosage may need to be reduced when a dextromethorphan containing product is administered with other drugs which depress the CNS (including alcohol), phenothiazines or tricyclic antidepressants. If symptoms worsen, last for more than one week or are accompanied by a fever, consult a physician. Keep this product and all medicine out of the reach of children.