Biokleen Oxygen Bleach Plus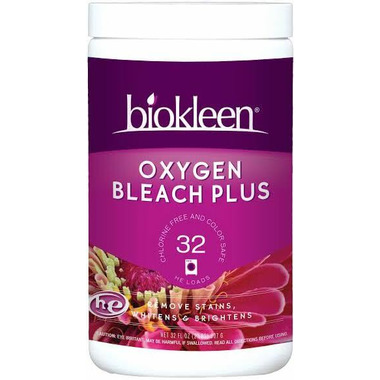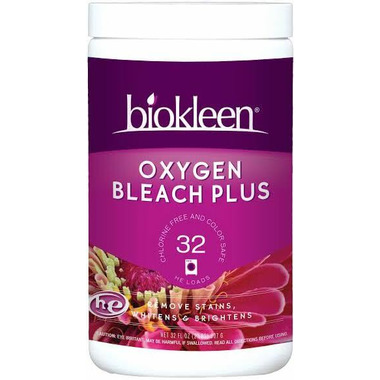 Biokleen Oxygen Bleach Plus
Biokleen's color-safe formula does more than just brighten colors and whites; natural fabric and water conditioners, grapefruit seed extract, and special detergent boosters fight stains, mildew and corrosion. Also great for many household stains, including carpet stains.
Features:
Truly 3x concentrated = 32 loads.
Enzyme and Oxygen Bleach cleaning power.
Cleans tough stains and odors, whitens and brightens.
No artificaial fragrance or colors.
32 HE Loads.
Tips for Use:
In laundry add 2 tbs with detergent, than add laundry, wash whites and colors spearately.
Mix 2-4 tbs per 16 oz of water to remove stains.
Allow to sit 1-5 minutes, blot with towel & rinse.
Ingredients:
Sodium carbonate, sodium sulfate, hydrogen peroxide, sodium gluconate, glycerin, sodium chloride.
CAUTION: In case of eye contact, flush with cool water for 15 minutes. In case of ingestion, do not induce vomiting; drink plenty of water to dillute.