BiologicVET BioFATS Pet Supplement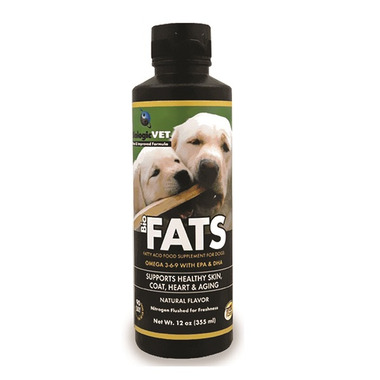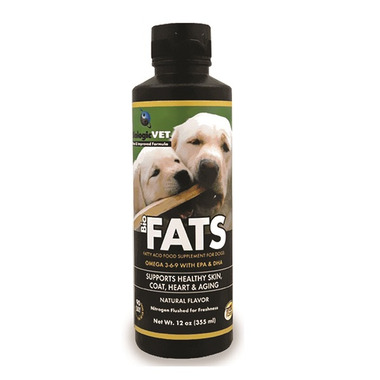 BiologicVET BioFATS Pet Supplement
BiologicVET BioFATS supplies your dog or cat with active essential fatty acids known to optimize, nourish and protect. This precise ratio of omega 3-6-9 fatty acids supports healthy metabolic and hormonal activity as well as normal inflammatory and histamine response.
Features:
Encourages normal development and aging
Supports healthy metabolism, hormone function, inflammatory & histamine response
Maintains joints & connective tissue, healthy skin & coat
Administer orally. Mix 1 teaspoon per 4.5 kg (10 lb) of weight to a maximum of 2 teaspoons daily. Add to raw, moist or dry food. For the best results, divide the daily serving between two meals. This product is intended for supplemental feeding only.
MEDICINAL INGREDIENTS PER TEASPOON (1.25 ml)Fish oil (salmon)EPA (eicosapentaenoic acid) 102 mgDHA (docosahexaenoic acid) 68 mgLinum usitatissimum (flaxseed, oil, organic)Olea europaea (olive oil, fruit, virgin oil)Pancrelipase (porcine, pancreas)Standardized to contain:Lipase (8 USP/mg) equivalent to: 120 USPAmylase (50 USP/mg) equivalent to : 750 USPProtease (50 USP/mg) equivalent to: 750 USPPhosphatidylcholine (lecithin)Vitamin E (8.65 IU)(d-alpha tocopheryl acetate, Glycine max)Vitamin C (ascorbyl palmitate)
NON-MEDICINAL INGREDIENTS: Sage oleoresin,Mixed tocopherols
CAUTIONS: Do not exceed the recommended dose.CONTRAINDICATIONS: Not for use in pregnant or lactating animals, animals with diabetes or pancreatic insufficiency