BioSteel Advanced Recovery Formula Vanilla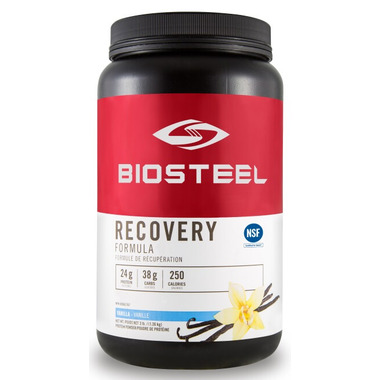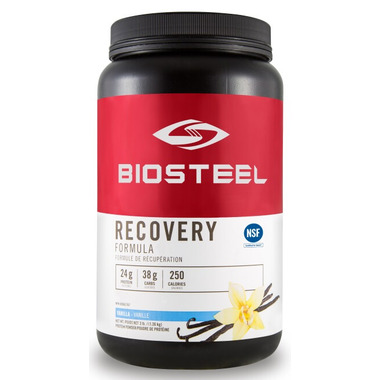 BioSteel Advanced Recovery Formula Vanilla

A Gluten-Free, Post Exercise Formula Designed To Enhance And Improve Recovery After A Workout/Competition
The BioSteel ARF is guaranteed to contain no traces of any banned substances as every batch is independently screened by a WADA approved lab.
BioSteel ARF contains only the highest quality proteins and amino acids in precise amounts and ratios, supported by scientific research and testing.

The proprietary formulas in BioSteel ARF have been precisely engineered to provide the body with the nutrients it requires after demanding physical activity.

Originally formulated for the use of world class athletes BioSteel ARF does not compromise on any ingredients or health benefits.

It is simply the healthiest and safest product of its kind on the market.
Directions: Mix 2 scoops with 250-750ml of cold water or beverage of your
choice. Vary the amount of liquid to achieve your desired taste
and consistency.
Active Ingredients:
BIOSTEEL GLYCOGEN RE-LOADING FORMULA
Non-GMO Organic Brown Rice Syrup 16 g,
Maltodextrin 10 g, Organic Cane Sugar 10 g
BIOSTEEL PROTEIN MATRIX
Whey Protein Isolate 18 g, Whey Protein
Hydrolysate 3 g, Micellar Casein 5 g
RECOVERY COMPLEX
L-Leucine 3 g, L-Glutamine 2.1 g,
Phosphatidylserine, Betaine 500 mg
BIOSTEEL DIGESTION AND ABSORPTION FORMULA
Cassia Cinnamon 30 mg, Ginger 25 mg, Enzyme
Blend 100 mg
Non-Active Ingredients:
Sea Salt, Stevia rebaudiana leaf, Xanthan Gum,
Guar gum, (Cocoa powder, Natural Chocolate
flavour) or (Natural Vanilla extract) or (Natural
Strawberry flavour, Beetroot Red, Freeze Dried
Strawberries)