BioSteel Original Nutritional Bars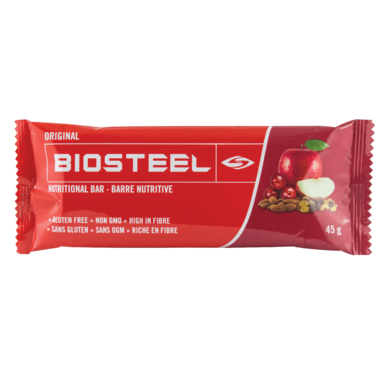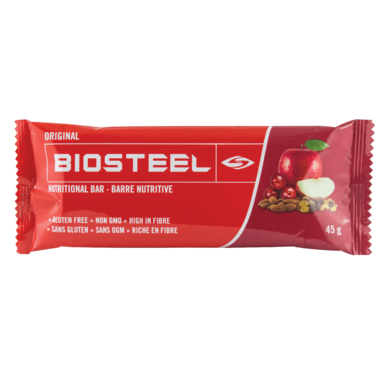 BioSteel Original Nutritional Bars
BioSteel Original Nutritional Bars are packed with key ingredients from real foods such as dates, chia seeds, broccoli, and organic spinach. These gluten-free/Non-GMO bars also contain 12 grams of high quality whey protein isolate. Every bar is free of any artificial sweeteners, flavours, or colours.
What's Inside:
Whole Fruits: A combination of whole dried fruits that contain antioxidants and key vitamins.
Whey Protein Isolate: 12 grams of this high quality, easily absorbed protein powder.
Greens: Organic spinach and broccoli powder.
Recommended Use:
Eat anytime of the day as a healthy snack.
Ingredients:
Dates, Whey Protein Isolate (From Milk), Almonds, Raisins, Organic Apples, Cranberries (Cranberries, Cane Sugar, Sunflower Oil), Chia Seeds, Organic Beet Root Powder, Organic Spinach Powder, Organic Broccoli Powder.
*Contains milk and almonds. May contain fruit pit and nut shell fragments.
Features:
No Artificial sweeteners, flavours or colours
12 grams of high quality whey protein isolate
High fibre, low glycemic
Gluten free, non GMO

Nutrition Facts: