Blends With Benefits Detox Essential Oil Roll On
For releasing toxins
10 ml (0.3 fl oz)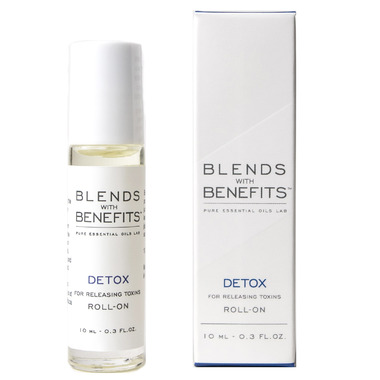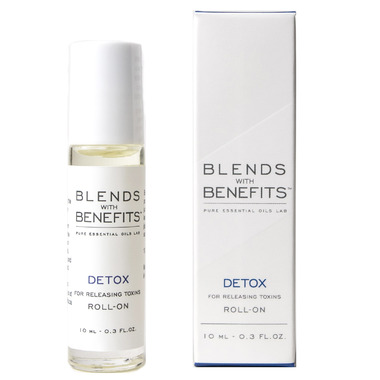 Blends With Benefits Detox Essential Oil Roll On
For releasing toxins
10 ml (0.3 fl oz)
Expertly blended by Certified Aromatherapists. Used in aromatherapy to help remove toxins from the body, stimulate the lymphatic system, and ease discomfort for upset stomachs. Sourced from the highest quality ingredients from around the world. 100% Natural.

This essential oil blend is free from:

Fillers
Parabens
Phthalates
Sulfates
Gluten
Animal testing
Synthetic fragrances
How to use: To help detoxify the body, roll on key areas of the lymphatic system (i.e. just below the jaw bone on your neck, or armpits), stomach, or wrists. Breathe deeply, and adjust as needed.
Blend of 100% pure essential oils: juniper berry, fennel, lemon, peppermint, sandalwood, and jojoba.
For topical application only. Keep away from eyes.