Bob's Red Mill Scottish Oatmeal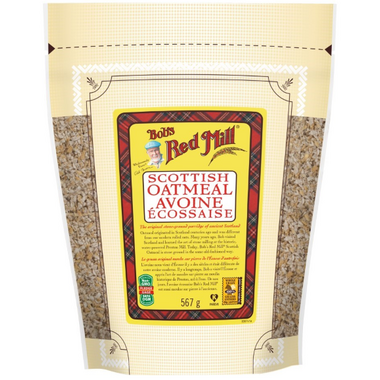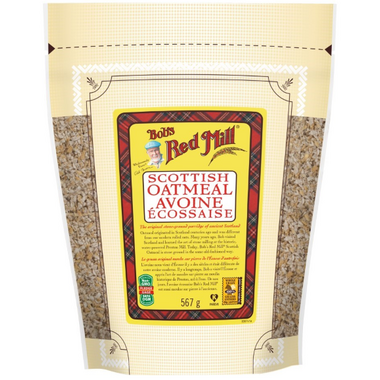 Bob's Red Mill Scottish Oatmeal
Scottish Oatmeal is the original porridge of ancient Scotland. This true whole grain oatmeal is stone ground on their century-old mills. These Scottish oats have a smooth, creamy texture that makes excellent porridge or Scottish oatcakes (find Bob's favorite recipe here on this site!).

So what makes Scottish oats different from regular rolled oats? It's not a different variety: rather, instead of being steamed and rolled like regular American oats, Scottish oats are slowly ground between two millstones, producing a smooth texture, more like a traditional porridge. Many years ago, Bob visited Scotland and learned the traditional art of milling oats at the historic, water-powered Preston Mill.

Today, Bob's Red Mill Scottish Oatmeal is produced using the same authentic methods and contains all the nutrients of the high-quality oats from which it was ground. The resulting Scottish porridge is a hot cereal you'll love. Want to cook it the true Scottish way? Instead of a spoon, stir your oats with a wooden spurtle. This stick-shaped tool prevents lumps from forming. Just be sure to use your right hand and stir clockwise—folk wisdom maintains that this wards off evil spirits!

Just like rolled oats, Scottish oats can be used in baked goods—click below for recipes for cereal bars, pancakes, scones, bread or Scottish oatcakes!