Bodylogix BCCA Complex Iced Tea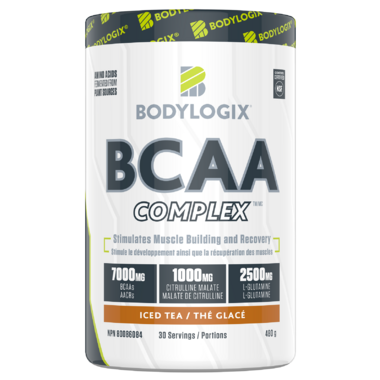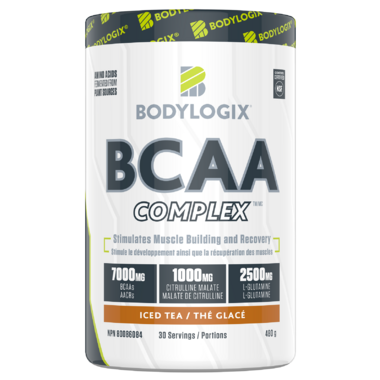 Bodylogix BCCA Complex Iced Tea
Bodylogix BCAA Complex assists in building lean muscle mass when combined with a balanced diet and regular resistance training and assists in muscle cell repair after exercise. With the optimal ratio of branched chain amino acids, and fortified with 1000 mg of citrulline malate, 2500 mg of L-Glutamine, and 500 mg of coconut water, itΒs the ultimate high-performance, intra-workout and recovery drink.

Medicinal Ingredients: L-Leucine 3500 mg, L-Isoleucine 1750 mg, L-Valine 1750 mg, L-Glutamine 2500 mg, Citrulline malate 1000 mg, Coconut water 500 mg

Non-Medicinal Ingredients: Natural flavours, Sunflower lecithin, Stevia leaf extract, Malic acid, Sea salt, Potassium chloride
Caution: Consult a health care practitioner prior to use if you are pregnant breastfeeding or following a low protein diet. Ensure to drink enough fluid before, during, and after exercise. KEEP OUT OF REACH OF CHILDREN.