Boomer Nutrition Protein Energy Chocolate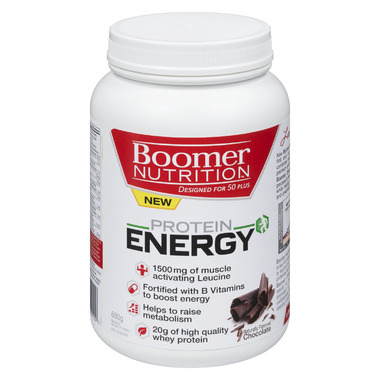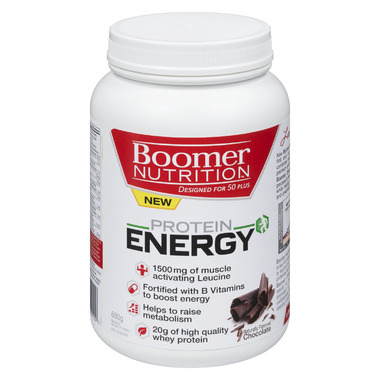 Boomer Nutrition Protein Energy Chocolate
BOOMER NUTRITION PROTEIN ENERGY is the first protein supplement designed to help prevent muscle loss and slow the aging process. Their research based blend of protein combined with added leucine and B vitamins make it one of a kind protein supplement. Leucine is the key activator of muscle repair and B vitamins support energy production.
BOOMER NUTRITION PROTEIN ENERGY is perfect for those looking to increase energy, preserve lean muscle and maintain overall health, all very important when it comes to preventing age-related muscle loss.
Directions for use: Mix 1 scoop of Boomer Nutrition Protien ENERGY powder in 250 ml of milk, water, beverage of your choice or add to your favourite smoothie recipe. Enjoy immediately. Store in a cool dry place.