BPI Sports Keto Aminos Watermelon On Ice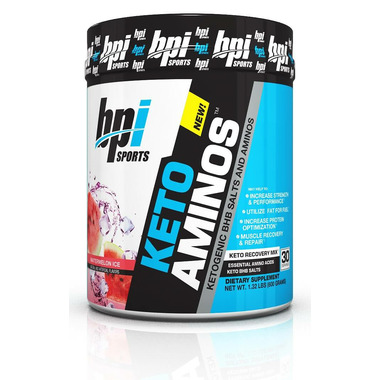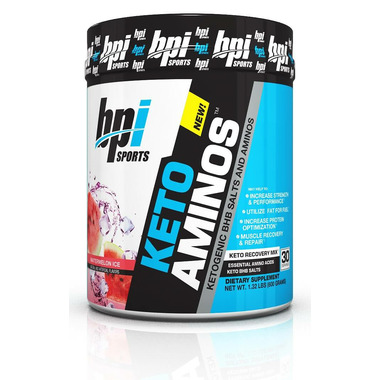 BPI Sports Keto Aminos Watermelon On Ice
BPI Sports Keto Aminos features the same Oligopeptide Enzymatic Technology as the popular BPI Sports BEST BCAA. This special technology increases the rate of absorption and bioavailability of the product meaning you will be getting the most out of every scoop. Keto Aminos supplies your body with the essentials aminos you need to help increase protein synthesis, lean muscle building and recovery. In order to help those specifically follow a keto or low-carb diet, MCTs and BHB salts are added to help burn fat to fuel you muscle and mind. Lastly, Keto Aminos includes glutamine to help speed recovery and citrulline to help boost performance, strength and blood flow. Keto Aminos can be taken any time of day to help you train harder and prevent muscle breakdown while dieting.
Features:
Burn fat for fuel and save muscle
Recovery
Weight loss
Muscle building
Energy and stamina
Dosage:
Take one (1) serving (2 scoops) blended into 12oz of ice cold water, either before or during workout, or as directed by a qualified healthcare practitioner. On non-training days, take one (1) serving (2 scoops) first thing in the morning, on an empty stomach, or as directed by a qualified healthcare practitioner.
Caution:
Not intended for use by persons under age 18. Do not exceed recommended dose. Get the consent of a licensed physician before using this product, especially if you are taking medication, have a medical condition, you are pregnant, nursing or thinking about becoming pregnant. Discontinue use two weeks prior to surgery. Keep this product and all supplements out of reach of children.