Brita Bottle Water Filtration System Sport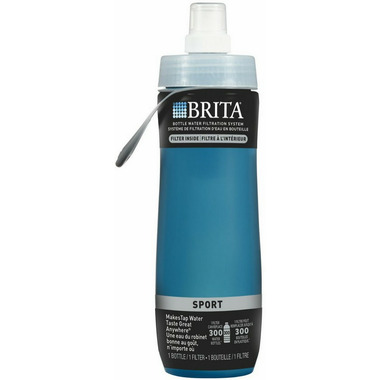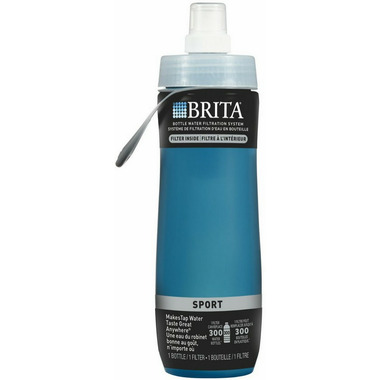 Brita Bottle Water Filtration System Sport
Brita Bottle Water Filtration System Sport makes tap water taste great anywhere! Each filter can replace up to 300 water bottles.
Benefits:
590 mL portable squeeze-bottle with replaceable water filter
NSF certified to reduce Chlorine (taste and odour) and particulate (Class VI)
Just ONE Brita Bottle filter can replace up to 300 plastic water bottles
BPA free and dishwasher safe
Colleen:
more than a year ago
Innovative idea.....great product.
I like being able to throw some tap water in a bottle, thus saving money, yet reaping the benefits of filtered water.
It tastes great, and is a sure-fire way to drink your 8 cups [and more] of water per day.

The only "issue" I have with the bottle, is that the filter placement makes sipping from it slightly difficult, as you need to use a lot more suction and/or squeezing of the bottle than usual.

Also: it is important to read the pamphlet that comes with it and to follow instructions to squeeze a whole bottle's worth of water through the filter before you begin using it. Black carbon dust does émit from it, and that would likely not be something you'd want in your mouth.

After all is said and done, it's a good product -- I highly recommend to anyone considering purchasing one; and even to those who are not.
Page
1