Bummis Sleeved Bib Forest Animals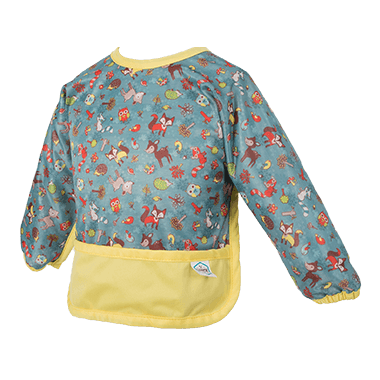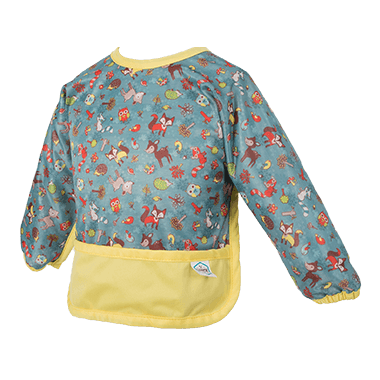 Bummis Sleeved Bib Forest Animals
- We're sorry, this product is no longer available!
- Shop for other products in: Bibs & Burp Cloths

Introducing Bummis' Best Ever Sleeved Bib made from the same waterproof fabrics as their Simply Lite and Duo Brite diaper covers and wraps.
Features:
Long sleeves provide full coverage
Great for messy eaters and little artists alike
Adjustable and long-lasting
Hook and loop fastener free
An easy tie closure means no fluff or daisy chains in the laundry
No scratched skin or pulled hair and hard for little hands to pull off, especially when fastened with a double knot!
Washer and dryer friendly
Guaranteed lead, phlalate and BPA free.
Eco-friendly and non-toxic
Made in Canada from fabrics also manufactured in Canada
Care Instructions:
Wash on warm or hot, using residue free detergent, and hang to dry or tumble dry. Avoid fabric softeners, bleach and brighteners.
Dimensions:
measures 33.5 cm across, 33.5 cm tall. Sleeve length 38 cm.