Camino Butterscotch & Sea Salt Milk Chocolate Bar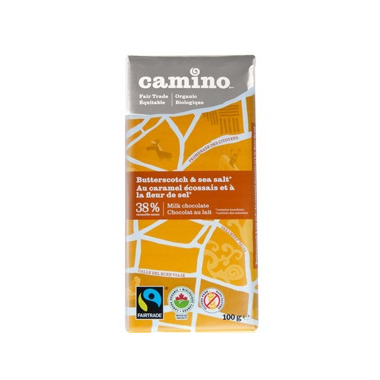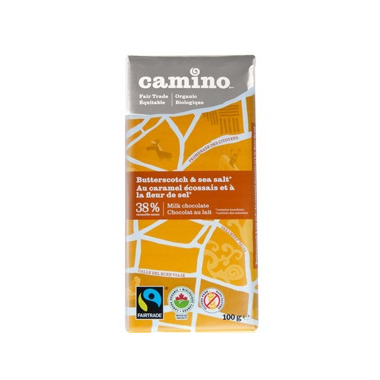 Camino Butterscotch & Sea Salt Milk Chocolate Bar
Camino has created the perfect dessert in a bar format. Think of sweet, salty, creamy and caramel. Once you've tried it, you'll constantly crave it!
Features:
Certified Organic
Fairtrade Certified
Kosher
Gluten free
List of ingredients:
Whole milk powder°, golden cane sugar*°, cacao butter*°, cacao mass*°, whole cane sugar°, butterscotch*° (8%) (cane sugar*°, glucose syrup°, butter°, palm oil°, molasses°, natural flavour), hazelnut paste°, vanilla extract*°, sea salt.
*FAIRTRADE CERTIFIED. °Certified Organic.
Allergen statement:
Contains dairy products and tree nuts. May contain soy.